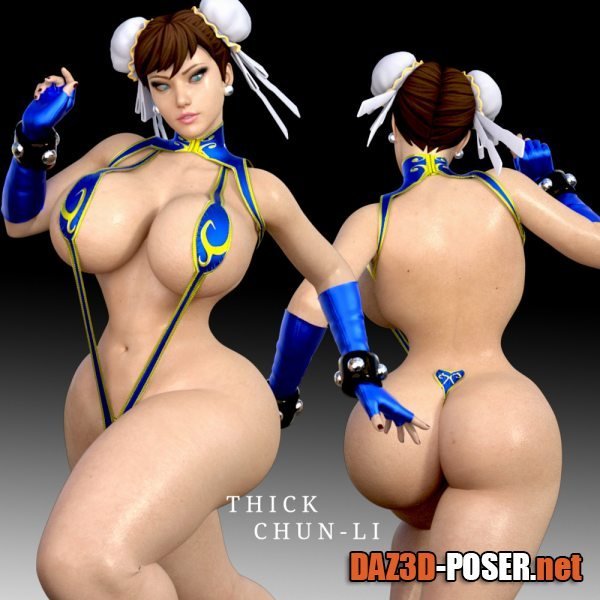 Image: Chunli Copia Bundle
Title: Bundles – Chunli Copia Bundle – download for Daz Studio or Poser
Description:
Updated version
comes with better outfit design, better look!
and swimsuit now has dforce and body fit morphs(thick and fit chunli)

CHUNLI HEAD AND BODY MORPHS INCLUDED
CHUNLI HAIR
CHUNLI SWIMSUIT
CHUNLI VEST
CHUNLI BRACELETS
CHUNLI GLOVES
CHUNLI SHOES
CHUNLI EARRINGS

TWO types of body morphs-Thick and Fit, comes with face morph preloaded with these two morphs
Chunli Head morph is included seperately.
Comes with Chunli Skin Mat-load to get wet skin and eye shadow makeup.

EARRINGS are parented to head
BRACELTS are parented to left and right arms.
Home Page: _https://www.renderhub.com/matteoio/chunli-copia-bundle