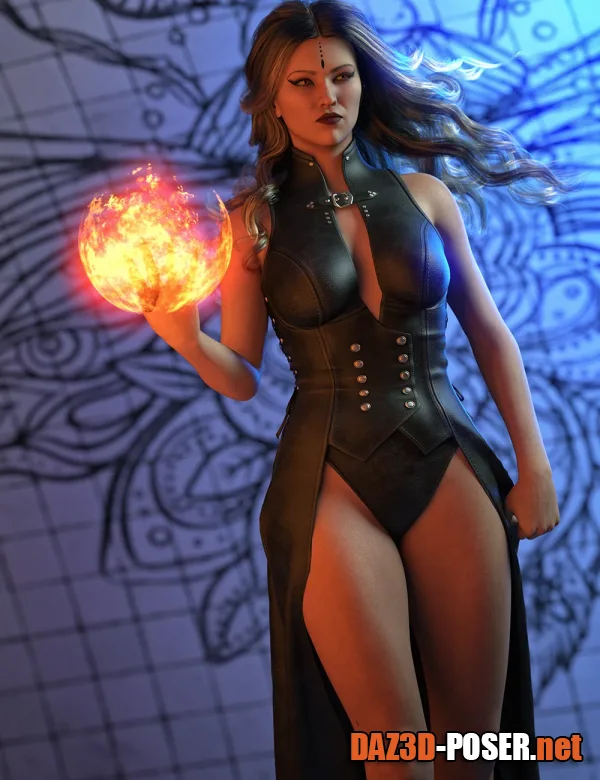 Image: CC Cordelia for Genesis 8.1 Female
Title: Characters – CC Cordelia for Genesis 8.1 Female – download for Daz Studio or Poser
Description:
Ready to be enchanted?

CC Cordelia for Genesis 8.1 Female is an HD character that comes with a full-base skin that takes advantage of the PBR skin shader and Genesis 8.1 Female's UV. She has a custom nail shape that can be used separately. She has her own custom, FiberMesh brows that come with 2 shaping dials (less groomed and thicker) and 21 materials that are also compatible with CC Beard Boss and CC Shave This materials. She also comes with 2 extra shaping options for her chest which by default has a more natural shape — in bra and in corset.

Cordelia has 21 eye material options, which include 20 regular eye colors and the option to add freckles to any of the eye colors. She has 5 eye makeup options with 17 solid color presets and 9 color blend options, all with shimmer options. She has 14 lip color options available in 4 shapes: full, soft, subtle, and understated. There are 3 shine options available for each of the shapes: base, matte, and wet. She also has a shimmer lip option for any of the lip colors and 5 levels of coverage. She also has available 3 ombre choices for any of her lip colors, as well as the option not to use any ombre at all. Her nail options have 14 colors to match her lips, 3 matching levels of shine, and a shimmer option as well.
Home Page: _https://www.daz3d.com/cc-cordelia-for-genesis-81-female