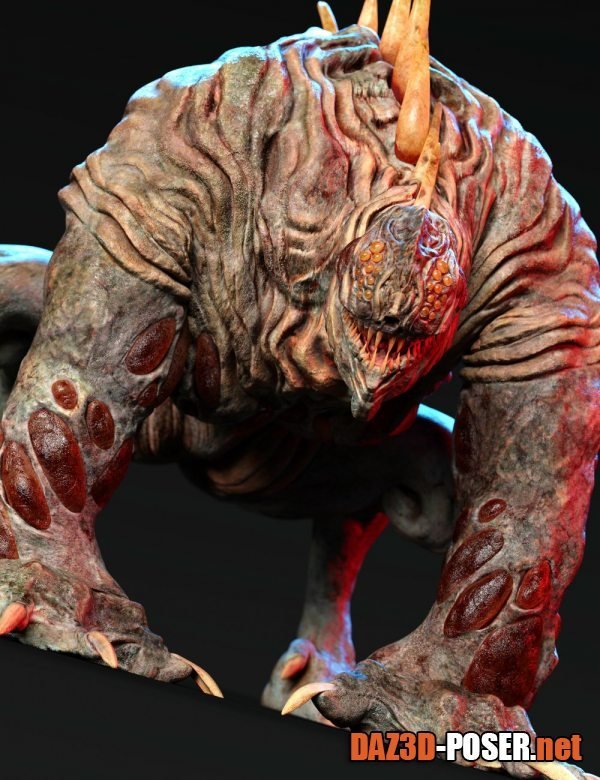 Image: Ravager Parasite for Genesis 8.1 Male
Title: Characters – Ravager Parasite for Genesis 8.1 Male – download for Daz Studio or Poser
Description:
This horrifying beast is covered in pulsating globules. He has razor-sharp teeth and an abundance of spider-like eyes that seem to follow your every move. The creature's muscular body is designed for maximum terror, and it's highly poseable so you can display it in a variety of horrifying poses.

The Ravager Parasite comes in 3 unique texture options: a translucent white creature, a hardened darker option, and an out-of-this-world combination of punk purples, pinks, and greens. No matter which texture you choose, this monster is sure to stand out in your collection.

But that's not all! Our planned expansions of wholly unique additional HD sculpts will allow you to transform this creature into a towering kaiju and a fierce dragon man, with the possibility of more to come.
Home Page: _https://www.daz3d.com/ravager-parasite-for-genesis-81-male