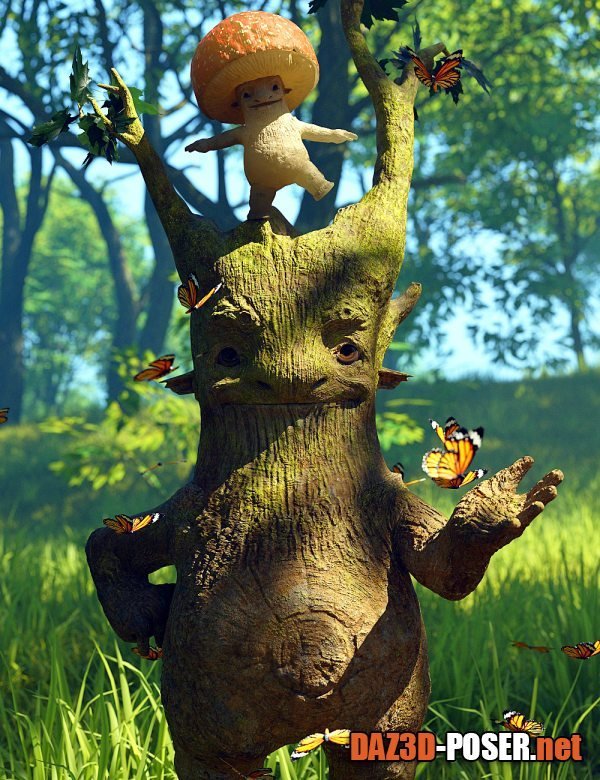 Image: Forest Spirits Tree and Mushroom for Genesis 9
Title: Characters – Forest Spirits Tree and Mushroom for Genesis 9 – download for Daz Studio or Poser
Description:
Our Tree Spirit boasts an HD sculpt that wraps around every inch of its form, crowned with a headpiece of geografted branches and conforming maple leaves. And did we mention its geografted toe caps? These charming little details lend the spirit a delightful, stumpy gait.

Meanwhile, our Forest Spirit of the mushroom variety delights with its separate HD sculpt and a pileus cap modeled after the Amanita muscaria.

When dialing in the shapes, the range between seventy-five percent and a hundred is the favorite of the creature's creator and where these beings truly begin to shine, though they begin to add character as low as 25%.
Home Page: _https://www.daz3d.com/forest-spirits-tree-and-mushroom-for-genesis-9