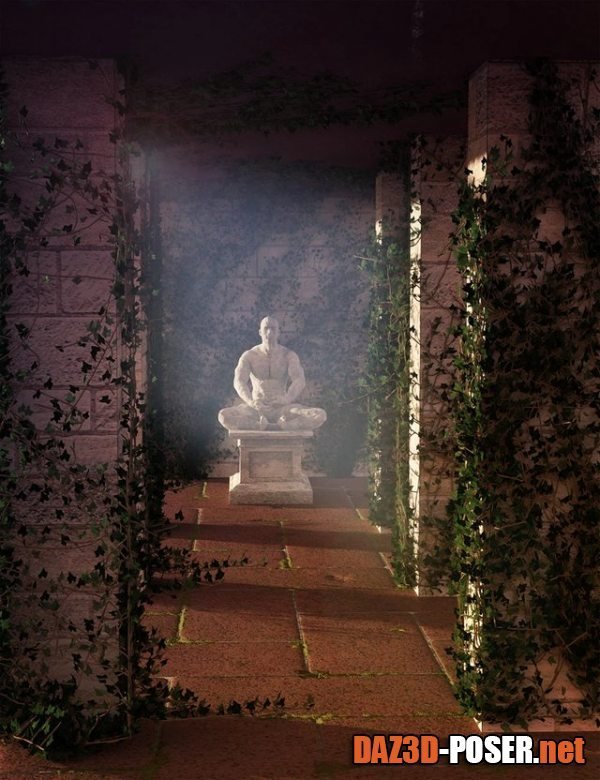 Image: Climbing Vines - Ivy Plants
Title: Characters – Climbing Vines - Ivy Plants – download for Daz Studio or Poser
Home Page: _https://www.daz3d.com/climbing-vines--ivy-plants
Description:
Climbing Vines - Ivy Plants is a bundle of ivy plants that climb and scramble up walls, round/square pillars or tree trunks giving you the ability to add ivy to tree trunks, columns, walls, buildings and any corresponding flat or round surface!

Add these plants to the Hanging Vines - Ivy plants bundles which share the same materials and thus can blend perfectly with these great vines.

The columnar vine plants and the square vine plants can be scaled to fit lots of different tree trunks and pillars, there are two sizes of the round ones. The flat or wall plants can also be adjusted slightly to fit wall size and shape. If you need a bigger space covered you could use several blended in to the top portions of the one below.

Climbing Vine - Ivy Plants gives you the ability to give almost any wall, building or tree with a straight (ish) trunk a make over and bring dramatic and photo-real changes to your scenes.
Download links: