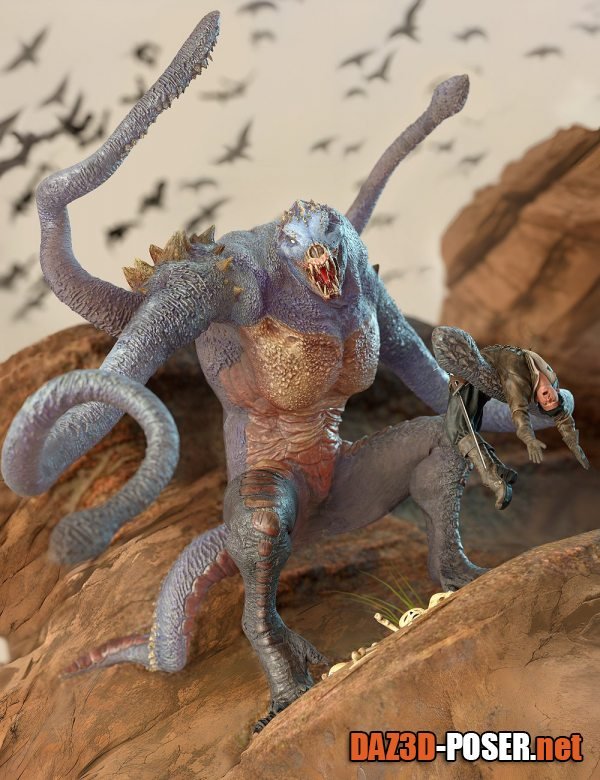 Image: Tentakill HD for Genesis 8.1 Male
Title: Characters – Tentakill HD for Genesis 8.1 Male – download for Daz Studio or Poser
Description:
The fearsome Tentakill HD for Genesis 8.1 Male features a reptilian body, tentacled limbs, and a visage akin to a rotting lupine relic (a haunting reminder of the beast's primal ferocity and unrelenting hunger), all with extra teeth for added terror!

It's so powerful and fierce that even its creator only dares to dial it in to 80% strength!

With 3 unique material sets in blue, green, and dark, this creature is fully customizable to your liking. Its custom teeth, geograft tail, and 4 geografted tentacle arms with innumerous points of articulation make it the perfect tool for unleashing chaos and destruction in any scene.
Home Page: _https://www.daz3d.com/tentakill-hd-for-genesis-81-male