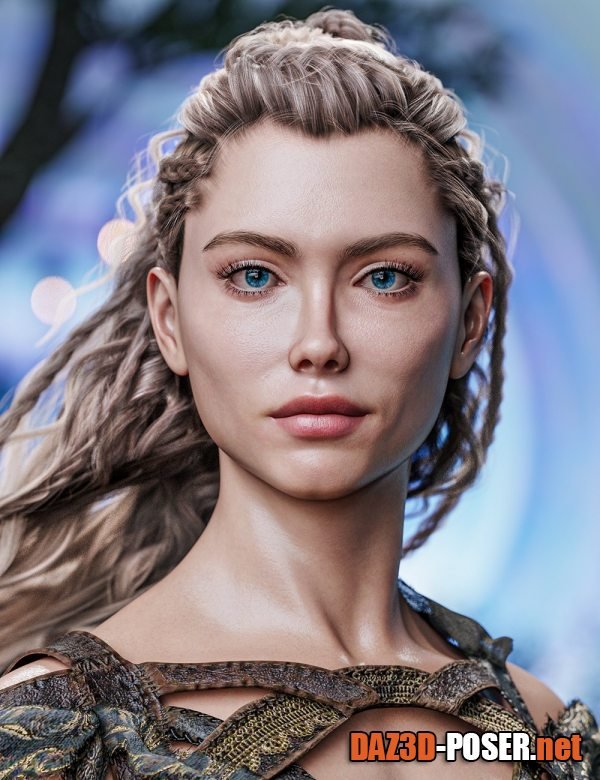 Image: CJ Moraine For Genesis 9
Title: Characters – CJ Moraine For Genesis 9 – download for Daz Studio or Poser
Description:
Moraine, an all-powerful force of energy, has walked the Earth for more than a millennium. As a warrior and a master of both magical and scientific techniques, she has used her skills to aid kings and queens to further the progress of humanity. It is said she is able to use portals to travel great distances and is capable of performing miracles for those in need. With her knowledge and power, she has pushed the boundaries of enlightenment and understanding and helped shape the world we live in today.

Moraine for Genesis 9 was created in Zbrush, Photoshop, and Substance Painter. She comes with two swap-able head textures and a full set of L.I.E's for makeup, lips, and eyes that you can mix and match to your own preference.

Moraine for Genesis 9 is the perfect female fantasy magician, sorceress, enchantress, or witch queen to enhance your content library.

Home Page: _https://www.daz3d.com/cj-moraine-for-genesis-9