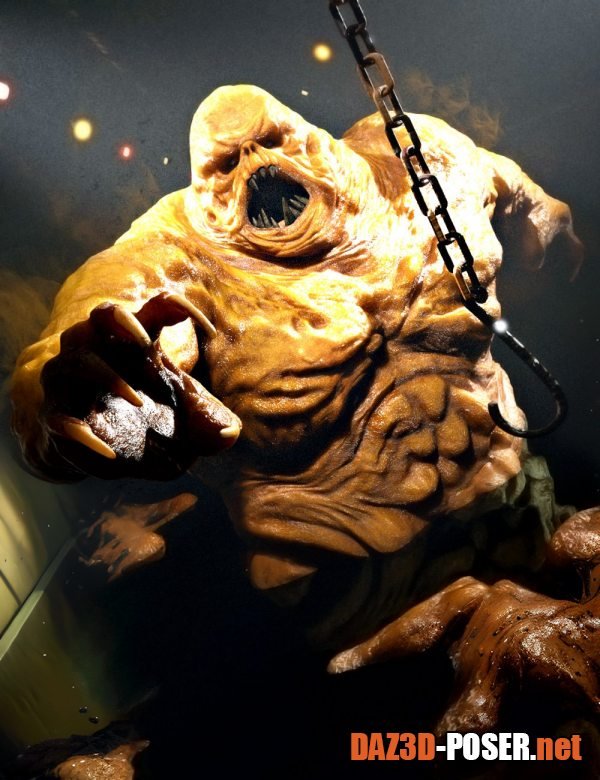 Image: Muck Monster HD for Genesis 9
Title: Characters – Muck Monster HD for Genesis 9 – download for Daz Studio or Poser
Description:
Introducing the Daz3d Muck Monster - a stunning new addition to the Genesis 9 Unimesh collection that is sure to take your renders to the next level!

With three different texture options to choose from, you can customize your monster to fit any scene.

Go for the sewage option to create a truly terrifying creature that resembles a pile of putrid feces, complete with wafting VFX and swarming flies that will send shivers down your spine.

Or, opt for the radioactive version, which glows with dangerous energy and emits waves of toxic energy that will light up your renders.

If you want something truly unique, the molten metal version is perfect for you - this monster erupts in tiny flames as if it has been forged from the depths of a raging inferno.

But the Daz3d Muck Monster isn't just about looks. It is also incredibly versatile and easy to use. Whether you're a seasoned 3D artist or just starting out, you'll love how easy it is to pose and animate this creature. Plus, with its advanced rigging system, you can create realistic movements and expressions that will bring your scenes to life.

So why wait? Get your hands on the Daz3d Muck Monster today and start creating stunning renders that will leave your audience in awe!

Home Page: _https://www.daz3d.com/muck-monster-hd-for-genesis-9