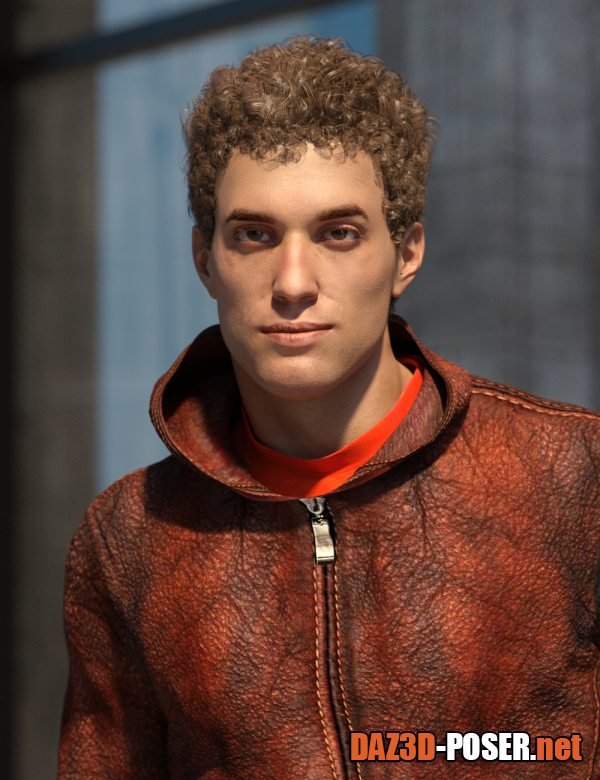 Image: Standalone Egan with Hair and Outfit
Title: Characters – Standalone Egan with Hair and Outfit – download for Daz Studio or Poser
Description:
Standalone Egan is an original high quality handcrafted realistic figure of a strong handsome man with distinctive character traits. This figure is completely new geometry with different from my previous figures topology and completely original high quality rigging. The innovative thing is that this figure has built-in anatomical elements which is hidden by default. However, his clothing fits and works nice and smoothly. The figure has very useful property presets and pose controls to manage these elements.
This product is accomplished with a curly haircut and an original fashionable outfit containing 5 items: tanktop, jeans, hoodie jacket, half-boots and briefs.
Standalone Egan has facial rigging and is equipped with all necessary pose controls. The product is also completed with two sets of fiber brows, an eyelashes preset, and 22 poses and mirrors.
This product contains Bonus Carrara files with adapted materials and correctly working figure.
Home Page: _https://www.renderosity.com/marketplace/products/150488