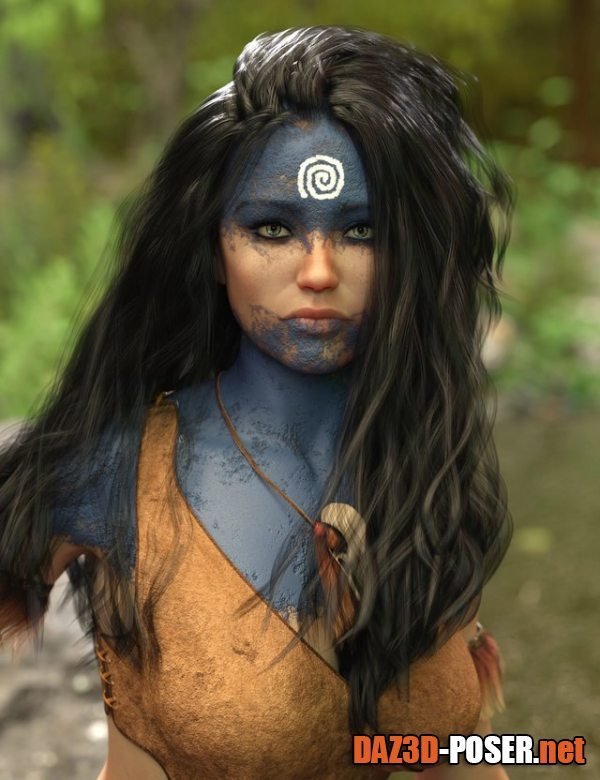 Image: CC Aife for Angharad 8
Title: Characters – CC Aife for Angharad 8 – download for Daz Studio or Poser
Home Page: _https://www.daz3d.com/cc-aife-for-angharad-8
Description:
Strong enough to fight off the hordes, but CC Aife isn't only deadly...

Aife comes with a three full base skins that include a lightly freckled face, no freckles, and strong freckles all over, anatomical elements, and highly detailed HD shaping. She also comes with her own Fibermesh brows (compatible with CC Beard Boss and CC Shave this materials), eyelashes, as well as transmapped lash options and Fibermesh anatomical elements hair.

She has 11 eye color options. She comes with 5 makeup style options that range from smokey eye to mask. She also has 14 lip color options that can be applied in one of 4 shapes -- full, soft, subtle, and understated -- with either base, matte or wet shine as well as a shimmer option. She also comes with nail colors to match and both long nail shape and sharp nail shapes.

And because no warrior would be complete without warpaints, Aife comes with a geoshell warpaint with 3 styles, 3 forehead symbol overlays, and 7 colors for both.
Download links: