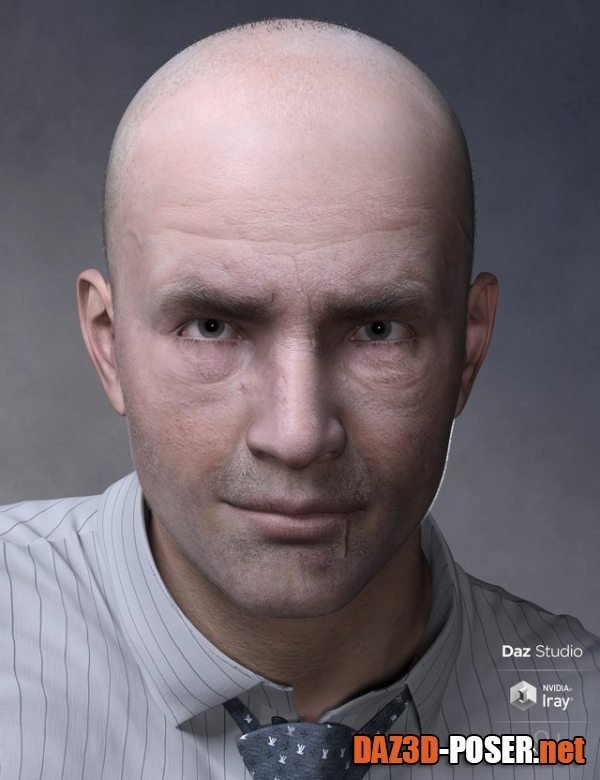 Image: Phx Kade for Genesis 8 and 8.1 Male
Title: Characters – Phx Kade for Genesis 8 and 8.1 Male – download for Daz Studio or Poser
Home Page: _https://www.daz3d.com/phx-kade-for-genesis-8-and-81-male
Description:
Here comes Phx Kade for Genesis 8 and 8.1 Male!

Kade works on both the tried and true Genesis 8 Male and the improved 8.1 Male. He has unique skin, full of all the imperfections that make a person real. The Genesis 8 version eyes utilize new UVs, saving on memory and load times without sacrificing image fidelity, with 5 eye colors to choose from. He also has an Iris Concave morph to help reflect light more naturally. Head and body are Zbrush sculpts with Bump. Normal and Displacement maps to bring out the most of his textures.

He also has custom morphs for his Adam's Apple, teeth, navel, and nipples. In addition to that, he also has fibermesh hair for his scalp, two sets of brows, mustache, beard, stubble, chest, anatomy, and arm hair. Almost all of his fibermesh hair comes with 4 material options.

Along with both natural and yellowed teeth, Kade has LIE options for a tattoo on his back, a "shaved head" scalp texture, and 2 versions of a lip scar (faded and fresh).

While Kade 8.1 does not take advantage of the 8.1 skin UV (Head and Body instead of Torso), he does use the 8.1 UVs for his eyes and the PBR skin shader (including Details and Ambient Occlusion maps).

To make using him as easy as possible, there are character presets for Kade 8 and the 8.1 version, one-click solutions for turning normal maps on and off, lowering skin shine, raising or lowering translucency, removing LIE presets, and changing his SubD level.
Download links: