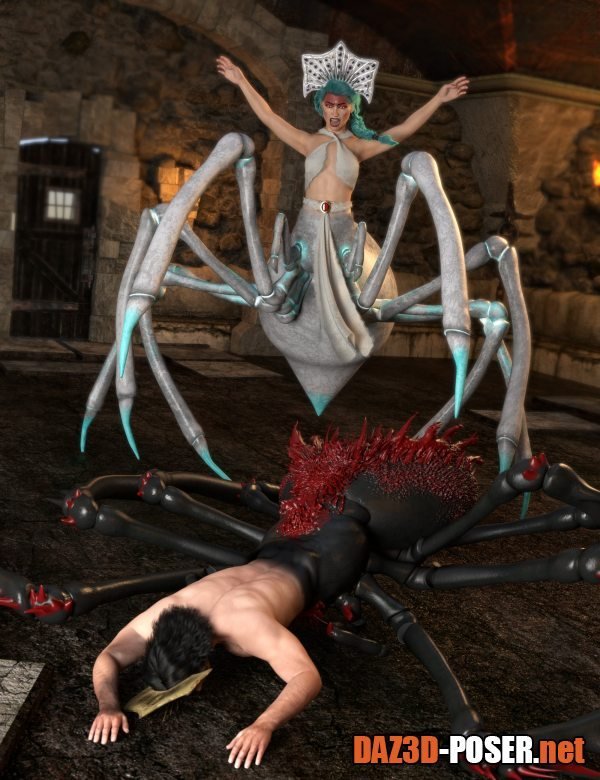 Image: SY Spiderfolk for Genesis 8
Title: Characters – SY Spiderfolk for Genesis 8 – download for Daz Studio or Poser
Home Page: _https://www.daz3d.com/sy-spiderfolk-for-genesis-8
Description:
Is it time to populate your underground world with goddess-worshiping half-spiders? Do you just want a creepy spider lady to stalk your characters through a cave, or a spider god to beat down the populace? Look no further than SY Spiderfolk Genesis 8!

This set comes with conforming spider lower bodies for Genesis 8 Female and Genesis 8 Male that work with any body texture thanks to being culling conformers with transmapped waists instead of geografts. It also comes with a dForce-friendly but also conforming and rigged headdress and loincloth for both sexes and a bra for females. There are 20 hierarchical poses for Genesis 8 and spider bodies, with mirrors where relevant. This is a complete kit for creating your spiderfolk!

Spin webs, create stunning sorceresses and powerful villains and new characters with SY Spiderfolk for Genesis 8.

Download links: