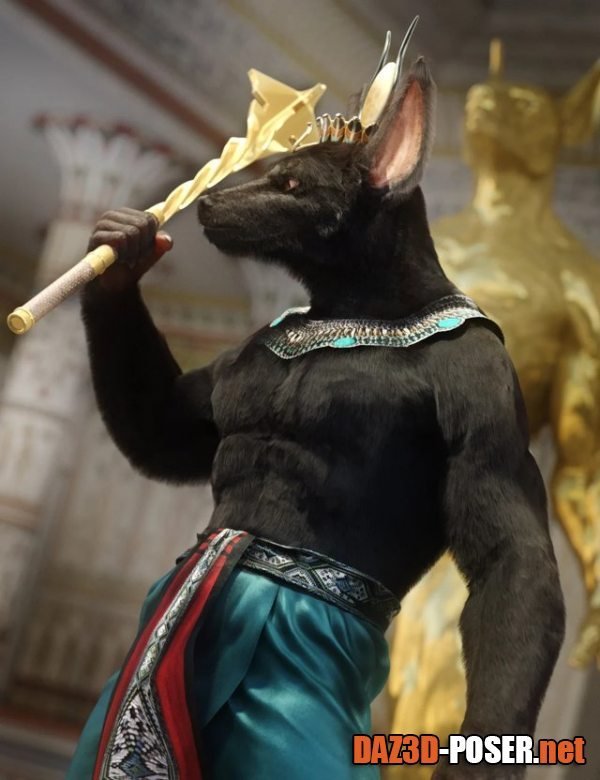 Image: Majestic Anubis with dForce Hair for Genesis 8 Male
Title: Characters – Majestic Anubis with dForce Hair for Genesis 8 Male – download for Daz Studio or Poser
Home Page: _https://www.daz3d.com/majestic-anubis-with-dforce-hair-for-genesis-8-male
Description:
A new Anubis character for Genesis 8 Males, Majestic Anubis comes with a fully canine look, complete with body fur and a tail.

Also included are Material presets to convert this character to either a Stone or a Gold statue.

Plus, as a bonus there is also a coyote and fox variation, complete with custom ear morphs to give this set a lot of versatility. So many of your canine heroes can come to life!

This set comes with custom-crafted high definition Anubis morphs, and unique Highly detailed textures, which can look good on their own, or with the dForce fur that also comes with them.
Download links: