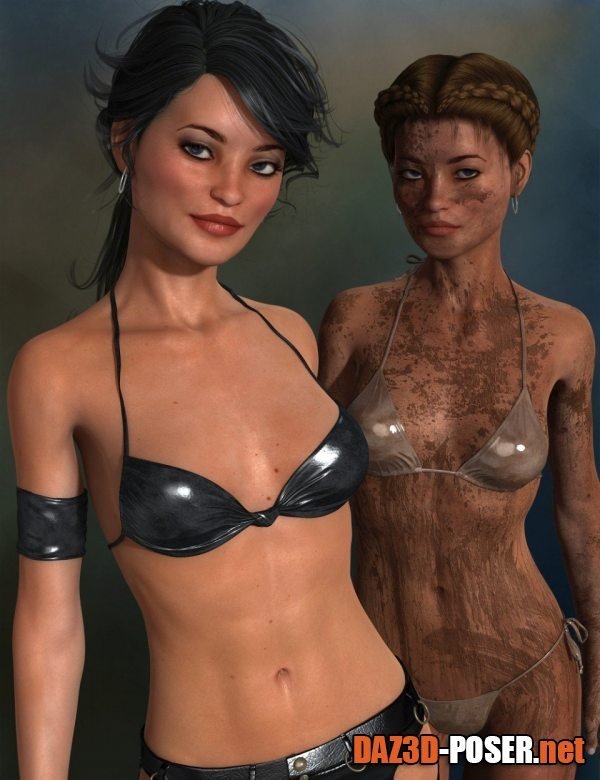 Image: LY Anita
Title: Characters – LY Anita – download for Daz Studio or Poser
Home Page: _https://www.daz3d.com/ly-anita
Description:
Anita is a lanky, fit girl with strength and sweet looks. She has unique smoky eye makeups, hand painted finger and toenails, and beautiful coordinating lipsticks.

Anita is the third in Lyoness' Dirty Girl series of girls. She has a wonderful dirty-muddy skin with loads of options. She can be just dirty or full muddy or just parts of her can be covered in mud. This skin is excellent for battles, post-apocalyptic worlds, sci warehouses, abandoned lots, backyards, or schmutzy pinups. She is wildly versatile.

Anita comes with DAZ Studio AoA Sub-Surface Scatter Materials and nine naturally dark eye colors. She also comes with 10 makeups (plus a nude option), 10 lipsticks (plus a nude option) and 10 nail fashionable designs. All of them are carefully hand painted.
Download links: