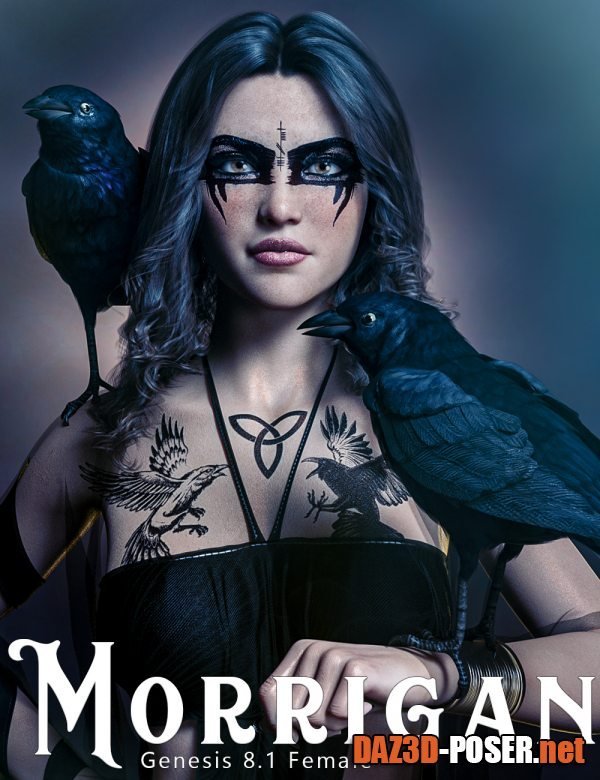 Image: CJ Morrigan For Genesis 8.1 Female
Title: Characters – CJ Morrigan For Genesis 8.1 Female – download for Daz Studio or Poser
Home Page: _https://www.renderosity.com/rr/mod/bcs/cj-morrigan-for-genesis-8-1-female/152716/
Description:
The Morrígan is a figure from Irish mythology that has been translated as "great queen" or "phantom queen". She is associated with war and fate, especially with foretelling doom, death or victory in battle. In this role she often appears as a crow.

Her role was to not only be a symbol of imminent death, but to also influence the outcome of war. Most often, she did this by appearing as a crow flying overhead, and would inspire courage in the hearts of the warriors. She is also thought to be the same supernatural being as the Banshee...

Morrigan was sculpted in Zbrush with hand painted details in Photoshop and has a full PBR shader set. She comes with custom corvid tattoos, face paint and also standard makeup options, metallic skin overlays and a full set of eyes, lips, nails and more.