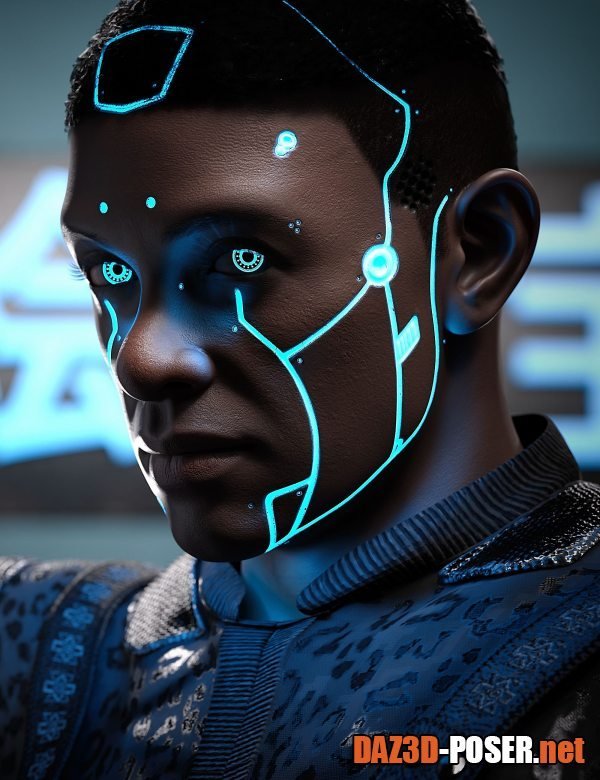 Image: Kola 8.1
Title: Characters – Kola 8.1 – download for Daz Studio or Poser
Home Page: _https://www.daz3d.com/kola-81
Description:
Kola 8.1 is a half-human, half high-tech lethal machine working as bounty hunter on the gray side of the Crimson Dent planet in the year 2920. He used to be an ordinary boy, but everything changed when a meteorite struck his hometown, creating a warped timeline and expanding forcefield that trapped him — and everyone else who survived — within it.

Can Kola escape his programming and return home to his loved ones? You get to decide!

This product is made in partnership with Sowl Studios.

Note that your Genesis 8 products should work with Genesis 8.1 characters, with the exception of some expressions. However, you cannot apply your Genesis 8.1 content to Genesis 8 or earlier characters.