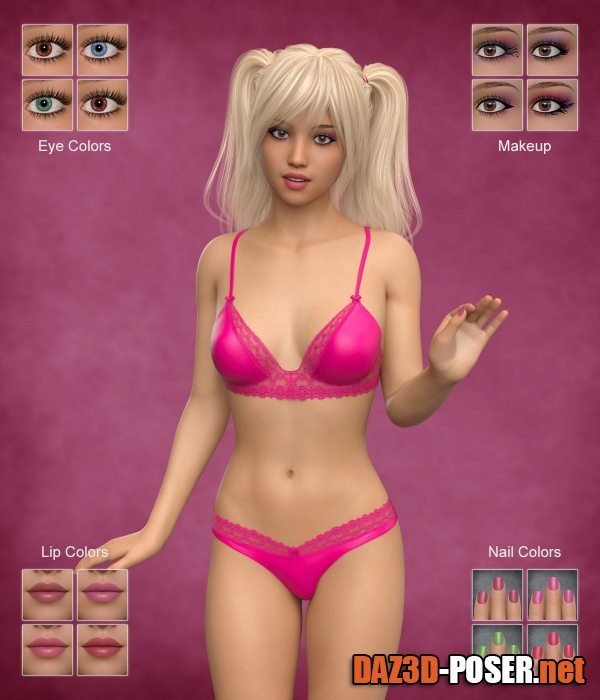 Image: Taylor Teen For Genesis 8 Female
Title: Characters – Taylor Teen For Genesis 8 Female – download for Daz Studio or Poser
Home Page: _https://www.renderhub.com/daz-girls/taylor-teen-for-genesis-8-female
Description:
Taylor was made for the Genesis 8 Female, but her morphs, skin, and options can also be used on the Genesis 8.1 Female.
She has mostly clear skin with a few minor blemishes. She comes with special eye color, makeup, lip, and nail options that fit the teen look nicely.

Taylor comes with a full character load preset, and presets for head, body, and full apply/remove.
Of course, you get the morph dials too.
Taylor also comes with a custom eyelash style and a preset to apply the genital texture.