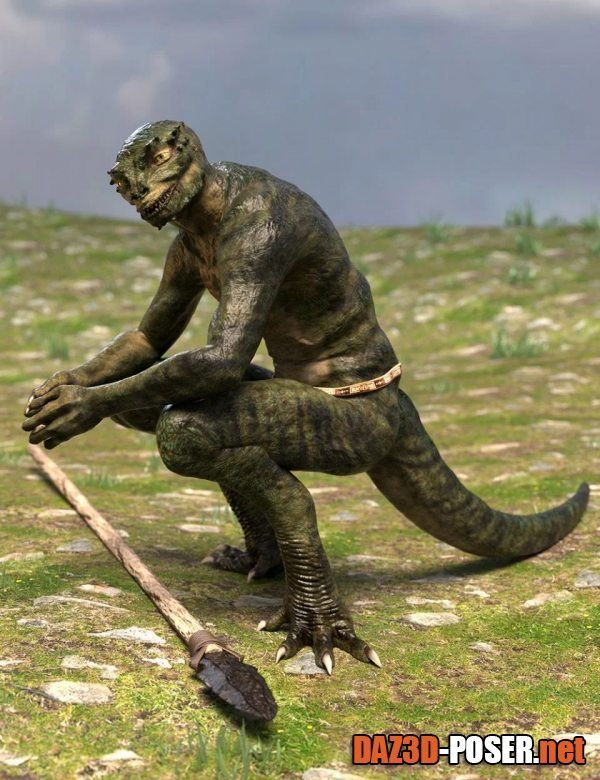 Image: Saurian HD for Genesis 8 Male
Title: Characters – Saurian HD for Genesis 8 Male – download for Daz Studio or Poser
Home Page: _https://www.daz3d.com/saurian-hd-for-genesis-8-male
Description:
From deep jungles and ancient ruins step forth the Saurian, scaly and clawed.

Useful as ravening savage hordes, or strange slit-eyed merchants, the Saurian HD character has been sculpted to subdivision level 4.

A number of options have been included. Instead of the geografted posable tail, a snub tail shape can be used. The pupil slit can be adjusted or removed, the claws can be blunted, and the tongue can be forked or smooth.