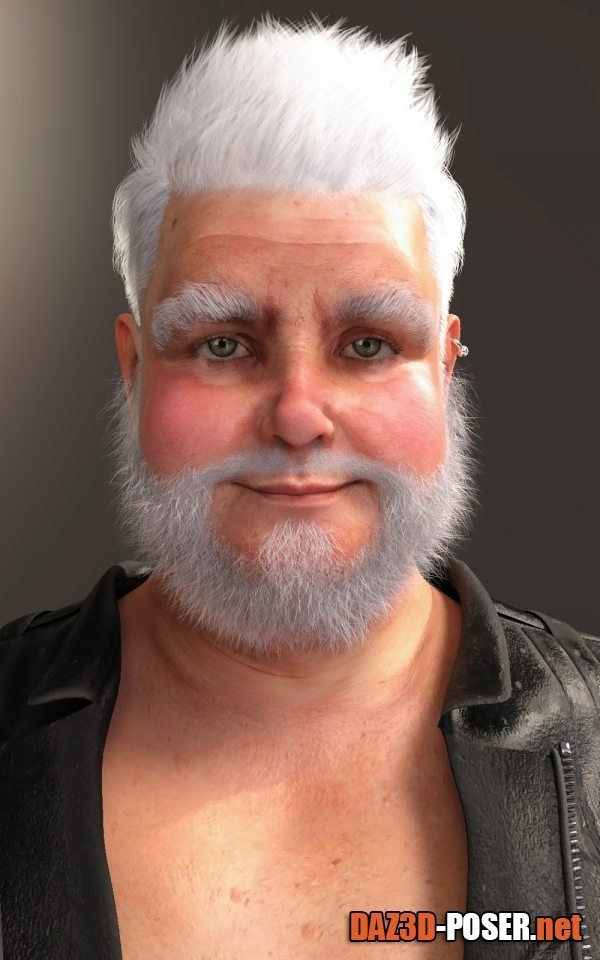 Image: Senile Santa G8M
Title: Characters – Senile Santa G8M – download for Daz Studio or Poser
Home Page: _https://www.renderosity.com/mod/bcs/index.php?ViewProduct=129644
Description:
Because nobody demanded it...

... This winter will allow you to fall in love once again. His charming smile, his sexxxy body, his sense of fashion, all wrapped in a bow and placed under your Xmas tree.

Naughty or Nice, he doesn't care... He doesn't even remember who you are or who he is, for that matter!

More senile than ever, with a set of three fibermesh hairy pieces: brows, moustache and beard, a photorealistic skin with an attitude. Hide the eggnog!!!