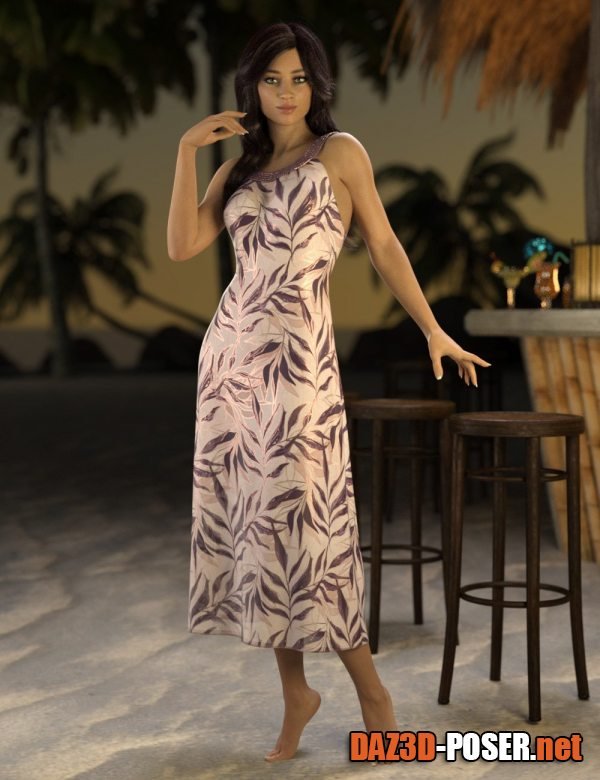 Image: Beach Dress Deluxe for Genesis 8 and 8.1 Females
Title: Clothing – Beach Dress Deluxe for Genesis 8 and 8.1 Females – download for Daz Studio or Poser
Description:
The Beach Dress Deluxe for Genesis 8 and 8.1 Females is a versatile, wearable dress that will fit into any beach, bar, or club scene. It loads with glamorous shimmer and gloss and can be toned down by switching the glamor off, turning it into a simple beach dress.

The skirt features several morphs for various styles, and the fancy textures will evoke memories of tropical vacations.
It also has 18 control bones that allow you to adjust the skirt to the leg pose without running a dForce simulation. (Note: Running a simulation is strongly recommended for a natural draping effect.)

Twelve different texture sets are included, and the UVs are set up to accept any tiling texture or shader.
Home Page: _https://www.daz3d.com/beach-dress-deluxe-for-genesis-8-and-81-females