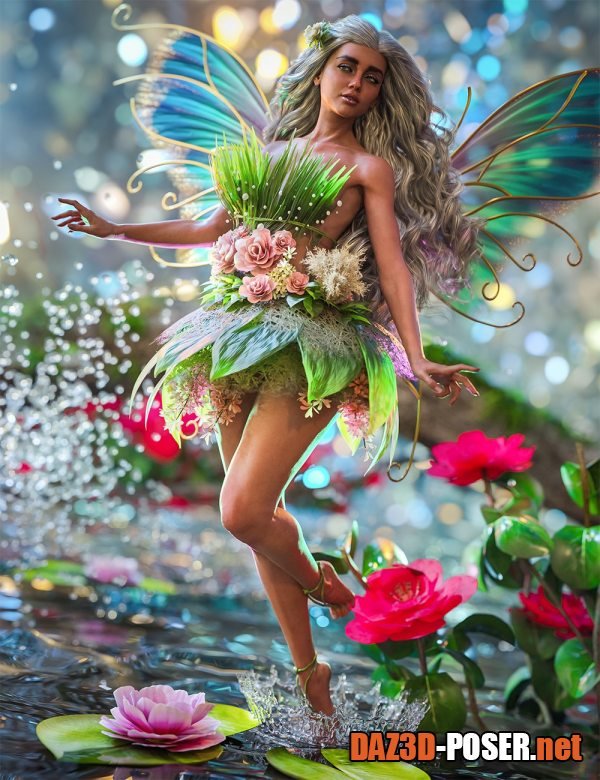 Image: Feya Floral Fairy Outfit for Genesis 8, 8.1, and 9
Title: Clothing – Feya Floral Fairy Outfit for Genesis 8, 8.1, and 9 – download for Daz Studio or Poser
Description:
The Feya Floral Fairy Outfit for Genesis 8, 8.1, and 9 will add a\delicate and magical touch to your renders.

Dress up your fairies and add a little spice to their outfit to make each one unique!

It includes accessories with the full fairy dress and barefoot sandals.

Become one with nature with the Feya Floral Fairy Outfit!

Home Page: _https://www.daz3d.com/feya-floral-fairy-outfit-for-genesis-8-81-and-9