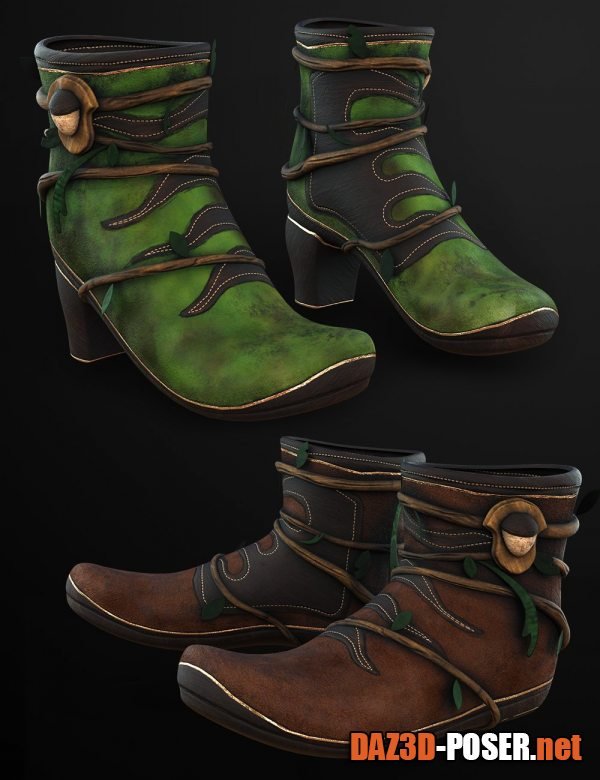 Image: VAL Fantasy Shoes Vol 1 for Genesis 9 and 8.1 Females
Title: Clothing – VAL Fantasy Shoes Vol 1 for Genesis 9 and 8.1 Females – download for Daz Studio or Poser
Description:
These fairy forest booties seem to have been made by the very magic of the elves.

Made of natural materials such as leather, branches, and leaves, intricate details and acorn decorations create a magical and enchanting design. The sole can be used with or without a heel, and the pointed shape of the toe makes these shoes perfect for agile movement through the forest.

Every time you wear them, you'll feel like you're part of the fairy world of the forest and you'll never want to take them off.

Home Page: _https://www.daz3d.com/val-fantasy-shoes-vol-1-for-genesis-9-and-81-females