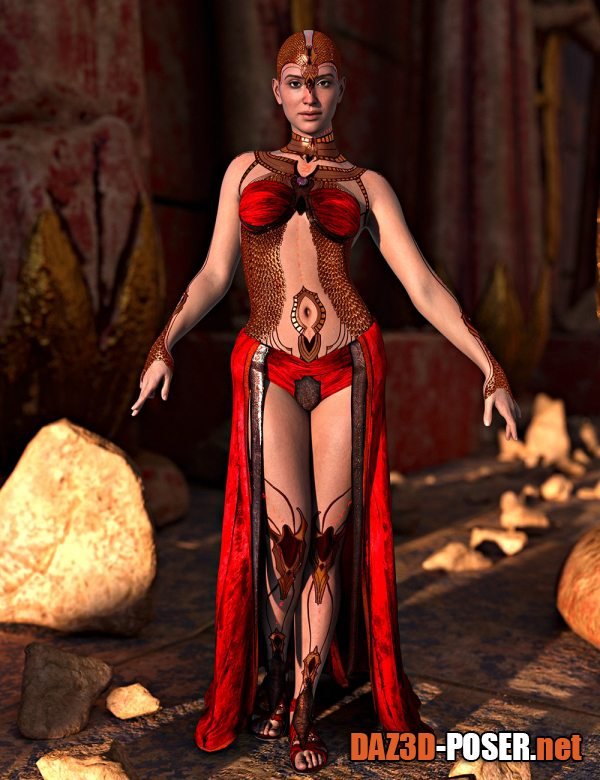 Image: AK Bodyart: Vuriel for Genesis 9
Title: Clothing – AK Bodyart: Vuriel for Genesis 9 – download for Daz Studio or Poser
Description:
Introducing the mesmerizing AK Bodyart: Vuriel for Genesis 9 - an extraordinary product that brings a touch of enchantment to your characters. This versatile geoshell based body art addon can be applied independently over any male or female character texture, allowing you to customize their appearance with a fusion of ancient Egyptian and fantastical elements.

With three separate texture geoshells, each offering unique effects such as metallic gloss and emissive glow, the AK Bodyart: Vuriel for Genesis 9 offers endless possibilities. All of the included colors and materials perfectly match the material sets of the dForce Vuriel Wardrobe products.

Transform your characters into mystical beings, adorned with captivating bodypaint designs that evoke the allure of ancient Egypt with a fantastical twist.

Home Page: _https://www.daz3d.com/ak-bodyart-vuriel-for-genesis-9