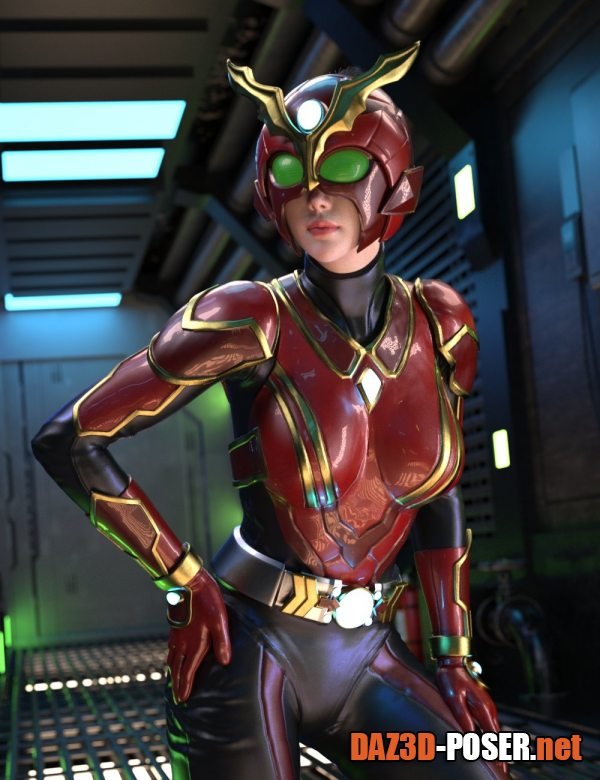 Image: Flame Gilded Knight For Genesis 8 and 8.1 Female
Title: Clothing – Flame Gilded Knight For Genesis 8 and 8.1 Female – download for Daz Studio or Poser
Description:
Within the modern metropolis resides a young woman named Eliana. Bereft of parents from a tender age, she was taken under the wing of a mysterious foster father. This father figure, a scientist, was deeply engrossed in the exploration of cutting-edge energy conversion technologies. Tragically, his research attracted the attention of a formidable conglomerate, ultimately leading to his untimely demise. In the wake of this tragedy, Eliana experienced an awakening of enigmatic forces, bestowing upon her the ability to manipulate and command fire.

Propelled by a potent blend of sorrow and indignation, Eliana undertook a path of self-improvement, dedicating herself to mastering and honing her newfound fiery prowess. She acquired the skill of transmuting this power into a formidable weapon, and she pledged herself to the defense of innocent lives, determined to thwart the repetition of similar calamities. Driven by her conviction, she embraced the mantle of the Flame Gilded Knight, donning armor that predominantly sports a vivid hue of red, accentuated by touches of resplendent gold.

The Flame Gilded Knight operates guided by courage and a steadfast commitment to justice. She confronts the urban perils with an unyielding resolve, utilizing the force of flames to disperse darkness and bestow hope and security upon the city's inhabitants. Despite the shroud of mystery surrounding her origins, her unwavering determination and valor shine as a beacon amidst the complexities of the modern cityscape.
Home Page: _https://www.daz3d.com/flame-gilded-knight-for-genesis-8-and-81-female