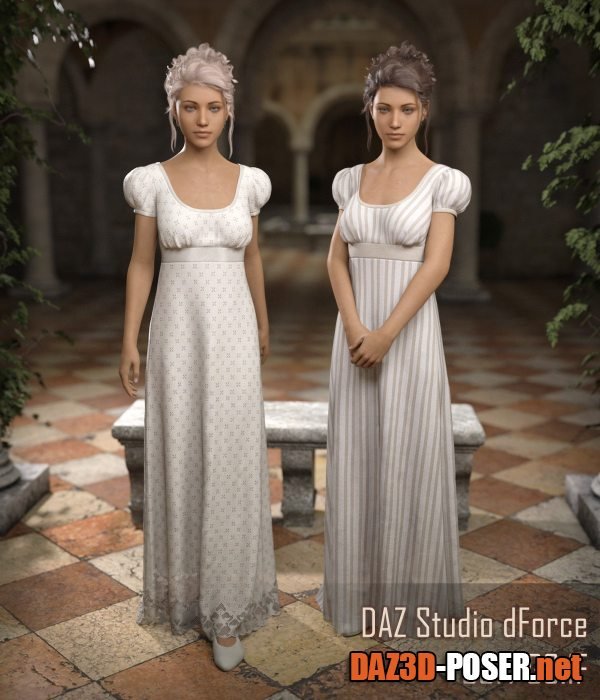 Image: FRQ dForce: Regency Dress for G8F
Title: Clothing – FRQ dForce: Regency Dress for G8F – download for Daz Studio or Poser
Description:
This pack contains:
-------------------

* Fully rigged, dForce-ready Dress (G8F)
* Tons of morphs (see file list below)
* Iray materials (see promo images)
* Instruction .PDF


Features:
---------

* Separate 24-bone skirt rig for advanced user control. This skirt rig allows you to pose the figure and get a good dForce starting shape on the dress for most poses and all the character fits included. Using the timeline will generally give superior results though!

* dForce compatible. With the many material zones it is easy to tweak the simulation settings for different parts of the dress to your liking. Always make sure that the Buttons Surface has 'Visible in simulation' set to Off though as otherwise the dress will explode.
Home Page: _https://www.renderosity.com/marketplace/products/161127/frq-dforce-regency-dress-for-g8f