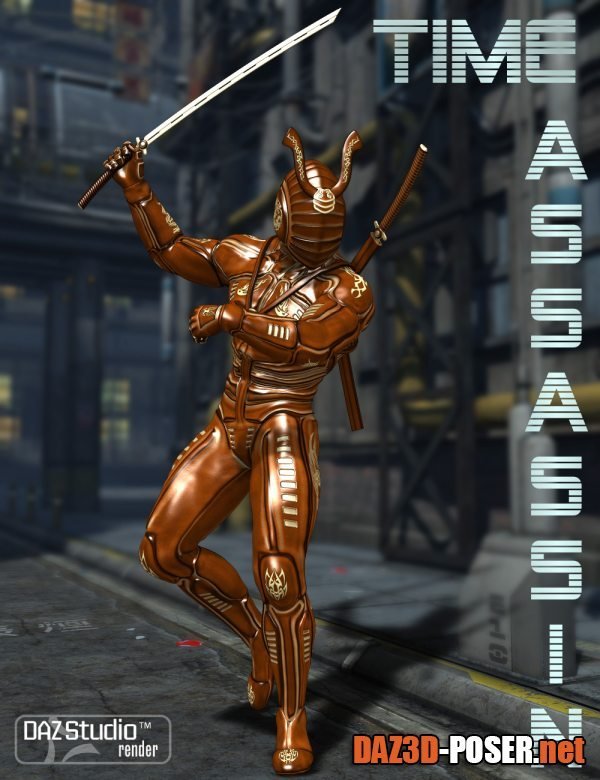 Image: Time Assassin
Title: Clothing – Time Assassin – download for Daz Studio or Poser
Home Page: _https://www.daz3d.com/time-assassin
Description:
The Time Assassin fears nothing, he exists beyond the reach of time and space. There's no escaping him and there's no place you can hide.

This is the latest Sci-Fi outfit from Midnight_stories, a blend of Ancient Samurai and Hi-Tech of the future. With a full body suit, gloves, helmet, samurai horns, samurai swords and double sword Scabbard.

This set comes in 3 base colors, brown, black and white plus several variations of each. Character support includes Genesis 2 Male, Michael 6, Gianni 6 and Teen Jayden 6. There are 8 poses, including 3 sword poses and left and right hand grips for the swords. There's full Poser DSON support with proper poser materials which load automatically with the preloaded scene. There's also a Bonus Time Portal prop with 3 great textures.

Download links: