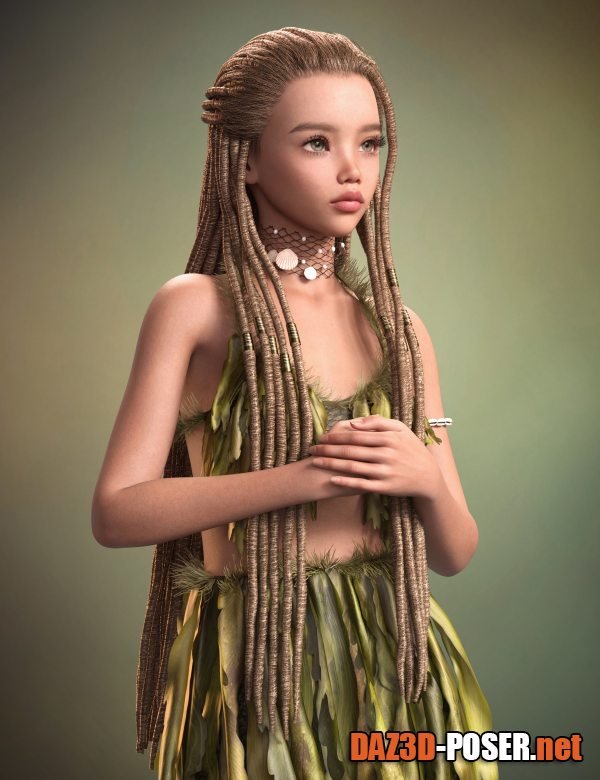 Image: Calypso Hair For Genesis 9
Title: Hair – Calypso Hair For Genesis 9 – download for Daz Studio or Poser
Description:


Calypso Hair is a morphing, polygonal model of a long dreadlock style.

The hair is fitted for Genesis 9 with auto-conforming custom morphs for Daz Original characters.

The hair is rigged and also contains an extremely large variety of morphs for fit, styling and movement.

The product uses geometry shells to keep polycount low whilst adding depth to the locs.

There are 25 base colors and 4 MATS for the hair decorations. In addition to the fit, movement, and styling morphs, there are additional morphs included so that the hair works with the Calypso's Ear morphs, crests, and Pixie 9's Fairy Ears.

Home Page: _https://www.daz3d.com/calypso-hair-for-genesis-9