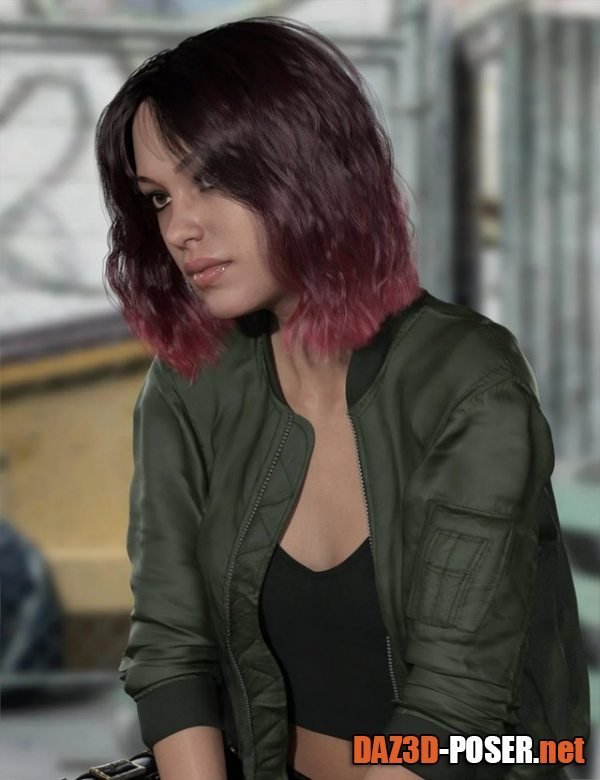 Image: MRL dForce Mid Length Hair for Genesis 8 Female
Title: Hair – MRL dForce Mid Length Hair for Genesis 8 Female – download for Daz Studio or Poser
Home Page: _https://www.daz3d.com/mrl-dforce-mid-length-hair-for-genesis-8-female
Description:
MRL dForce Mid Length Hair is a natural looking high quality dForce hair with an incredible range of color mix options that can be used to create hair for just about any genre from Fantasy to Sci-Fi to Urban to contemporary girl next door. Not only that but you may have noticed that longer dForce hair doesn't always work comfortably with Elven ear morphs. So this pack includes it's own custom ear morph for Genesis 8 Female with an additional Elven Base Model which is designed to work comfortably around the ear!

Each of the 2 bases includes 23 base colors and each of these 23 colors can be applied to give an ombre effect. You can put any base color with any ombre giving you an incredible range of color options. Not only that there are 4 blend effects so you can control precisely how you want the colors to merge and there are 6 gloss settings so you can tailor the look exactly how you like it in your chosen lighting set-up.

Each of the 2 bases is designed so you can use the included morphs to pose the hair then simulate it to relax it into shape, but with so many morphs included in the pack the hair will look good with or without simulation.

In total you get 2 base models, one of which is designed to be used with the included custom Elf ear morph, 23 base colors, 23 Ombre colors, 4 blend styles, 6 gloss settings, 28 morphs for the base hair and 34 morphs for the Elf Base. The extra morphs for the Elf base control how the hair fits around the ear. These morphs enable the hair to be used with a wide range of characters where the ear might be located in a slightly different position, and these hairs are designed so they will fit most Genesis 8 Female characters using auto-follow.
Download links: