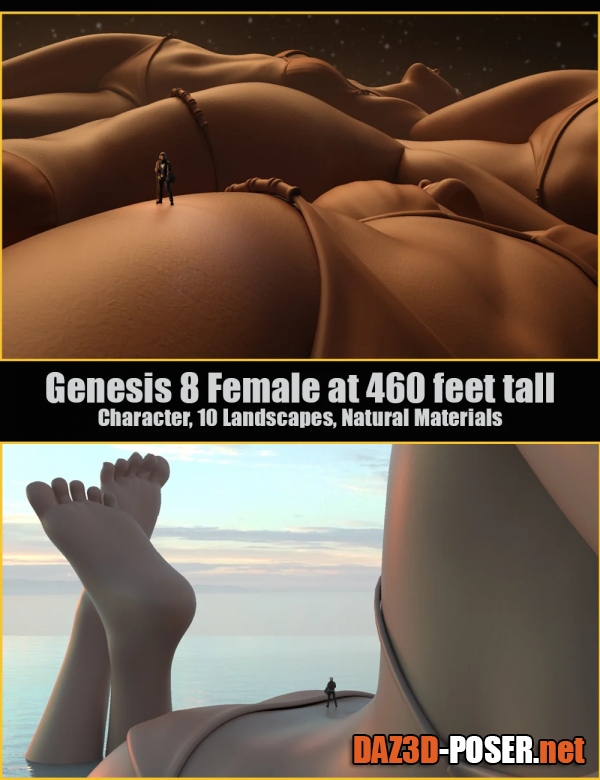 Image: BodyScapes for Genesis 8 Female
Title: Other – BodyScapes for Genesis 8 Female – download for Daz Studio or Poser
Home Page: _https://www.daz3d.com/bodyscapes-for-genesis-8-female
Description:
What will you create with BodyScapes for Genesis 8 Female?

This set includes 10 landscape scenes using the Genesis 8 Female scaled up to 460ft (140M) tall. Each scene has at least three carefully placed cameras and environment lights. The skin is a procedural surface using the Oso Master Shader so it renders with lifelike detail at any scale or at any distance from the camera.

You get full materials for three skin tones, lava, a mountain with moss, clouds, sandstone, and a few utilities. There are a stand-alone figure and a property preset to scale your Genesis 8 Female up to 460ft (you will need to apply a BodyScapes material preset afterward). The water prop seen in the promos is included. See the promos for tips. On the ReadMe page, there are additional instructions for this set and a PDF on how to make specific adjustments to the OMS1 surfaces.
Download links: