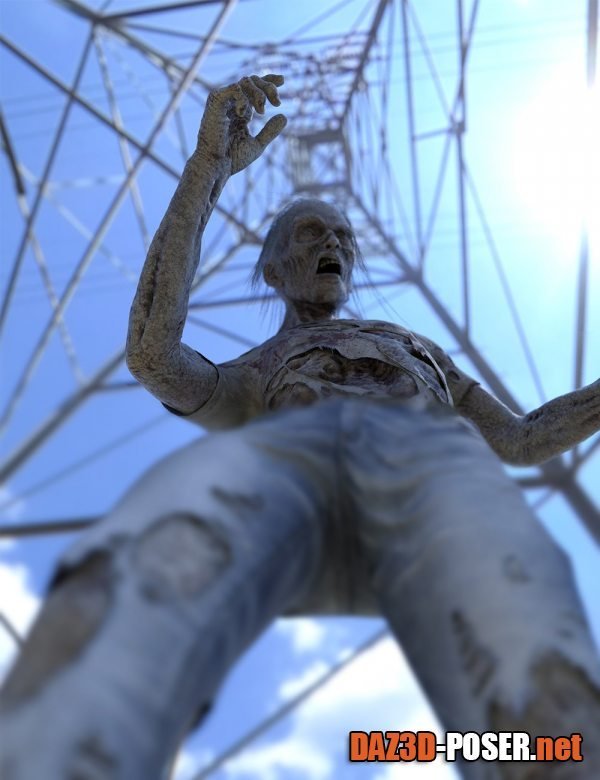 Image: Zombie Parking Lot – Complete HDRI Environment
Title: Other – Zombie Parking Lot – Complete HDRI Environment – download for Daz Studio or Poser
Description:
Greybro's Complete HDRI Environment & Zombie Parking Lot is a set of eleven high dynamic range panoramas providing a complete scene covered from various locations around the area for lighting your Iray renders.

This environment features a massive, decrepit tarmac where once two large conjoined parking lots provided haven to the cars of textile workers as they worked around the clock in a long demolished textile mill complex.

Since the world of man has moved on, nature has begun to creep back into dominance, breaking through the cracks of crumbling pavement everywhere. In places small gardens of vegetation or stagnant pools of rainwater cover the ground entirely. Long disused, overgrown power line towers and a dead railway track border the lots to the west.
Home Page: _https://www.daz3d.com/zombie-parking-lot--complete-hdri-environment