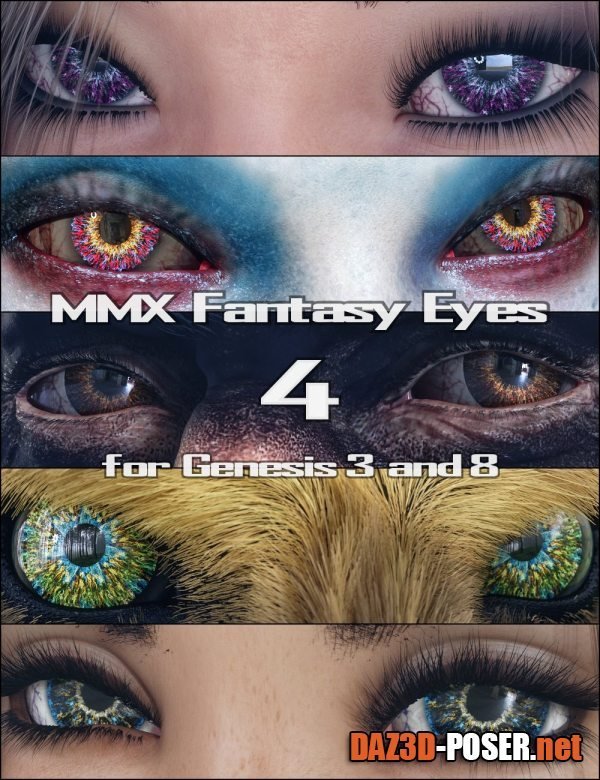 Image: MMX Fantasy Eyes 4 for Genesis 3, 8 and 8.1
Title: Other – MMX Fantasy Eyes 4 for Genesis 3, 8 and 8.1 – download for Daz Studio or Poser
Description:
MMX Fantasy Eyes 4 for Genesis 3, 8 and 8.1 gives you 60 different iris colors with 16 sclera color options for both regular and fantasy type renders.

The sclera has two versions of each color. An additional mat file is included to adjust the other eye surfaces to match the promos. The iris and sclera maps are applied separately so they can be used with any character or other eye texture sets.

You will love rendering portraits with these fantastic eye variations!

Home Page: _https://www.daz3d.com/mmx-fantasy-eyes-4-for-genesis-3-8-and-81