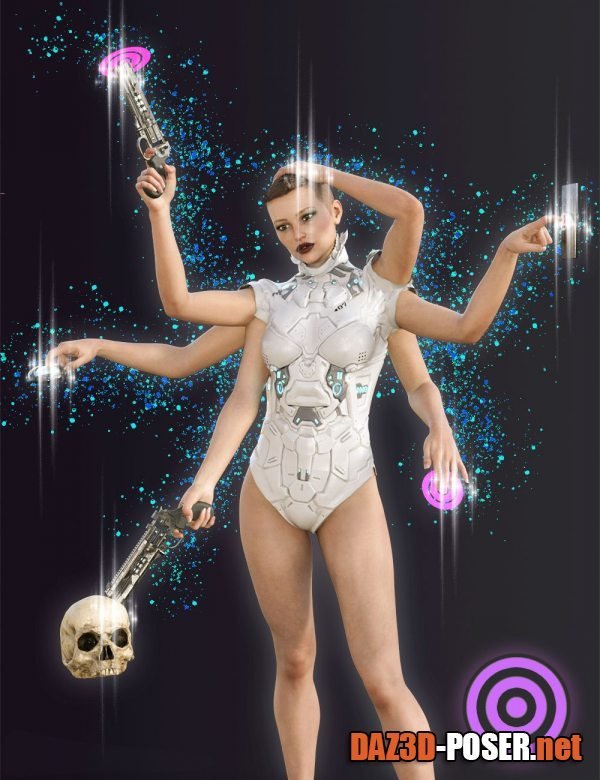 Image: Face To Face Autopose Arms
Title: Other – Face To Face Autopose Arms – download for Daz Studio or Poser
Description:
Face to Face Autopose Arms is a set of tools allowing you to automatically pose (autopose) the arms of a figure so that the selected faces of the hand, or of any prop parented to the hand, reach a target in the scene, or try to reach it if it is too far. These targets can be loaded as props and placed anywhere you want, or created by scripts directly on the faces of any objects or figures in the scene.

Do you need to place a finger on a button? Or the hand on a balloon? Or to place the tip of a gun on a head? Or to stretch the arm in a given direction? Or do you simply want to adjust or create a pose with the hand in a given area of the scene? Simply create a target, select the faces on the hand or on a prop parented to a hand, and launch the corresponding script.

The included tools make the usage of the scripts not only super easy but also super flexible. Once the faces are selected on the hand, you just have to apply the autopose scripts: the arm to be posed will automatically be detected and its current pose will be adjusted so that the selected hand faces reach the target of your choice. You don't like the result because, for instance, the collar is too twisted, the hand is not well orientated, or the elbow is too low? No worry, simply change the arm pose using a pose closer to your expectations and relaunch the script, a new pose will be calculated using your new initial arm pose.
Home Page: _https://www.daz3d.com/face-to-face-autopose-arms