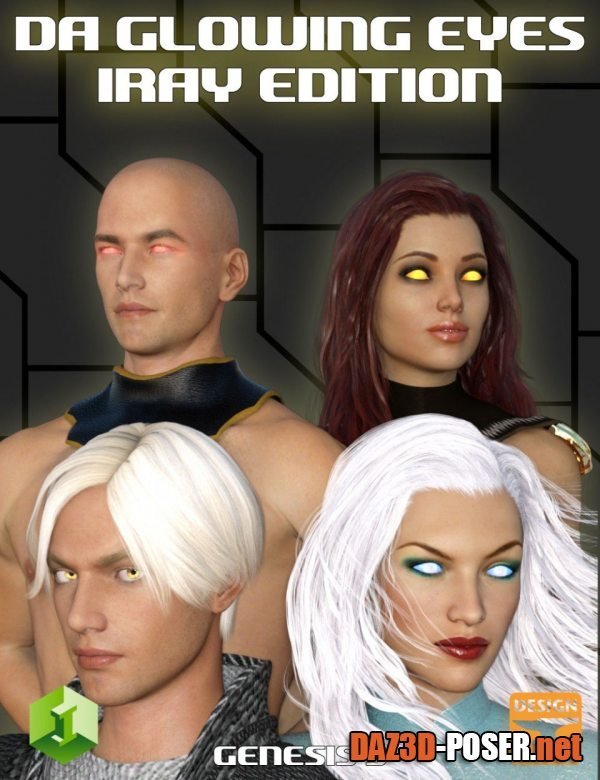 Image: DA Glowing Eyes Iray Edition for Genesis 3
Title: Other – DA Glowing Eyes Iray Edition for Genesis 3 – download for Daz Studio or Poser
Description:
A Set of 57 glowing eye material presets for Genesis 3 Male(s) & Genesis 3 Female(s) for use in Iray.

No mess, no fuss, material presets simply apply with a single click and work with any existing material sets for Genesis 3 Figures. The material presets utilise the emissive shader base to add real light or glow from the eyes of your characters.

Suitable for many different genre renders including horror, science fiction or fantasy.

A total of 57 Iray Material presets are included for a wide range of styles and colors.

Home Page: _https://www.daz3d.com/da-glowing-eyes-iray-edition-for-genesis-3