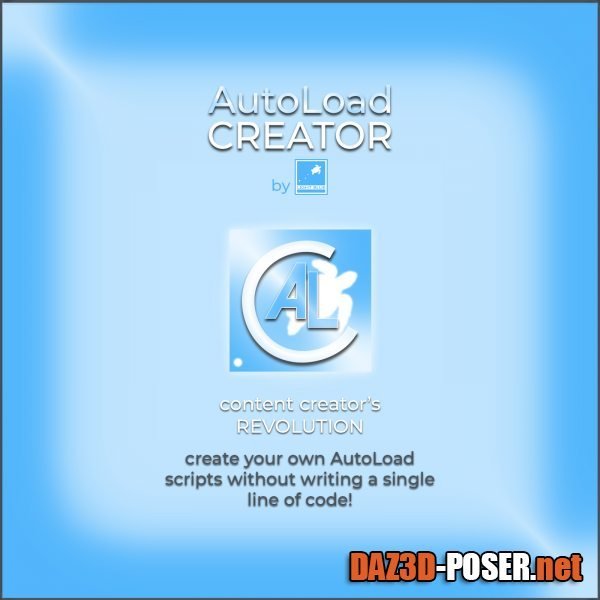 Image: AutoLoad Creator
Title: Other – AutoLoad Creator – download for Daz Studio or Poser
Description:
This tool allows you to easily create your own AutoLoad scripts without writing a single line of code.
Its interface will allow you to add any number of nodes from the scene and files applicable to those nodes. Created AutoLoad script will apply all those files to selected nodes in just one step.
You can add to your AutoLoad scripts any type of node (root or child, figure or prop) and any type of Daz file (pose, shape, material, or other *.duf files but also Daz Script files), basically, any file that you would usually apply to your nodes in the scene.
The AutoLoad scripts that you create with AutoLoad Creator may be included in your commercial products while AutoLoad Creator and its code are subject to copyright and are not intended for redistribution.
AutoLoad scripts are especially useful for complex poses where you have multiple figures and poses/shapes that need to be loaded to those figures. Adding AutoLoad to these pose packs will allow
easier and quicker loading for your users but also for the testers which will influence customer satisfaction and also the time needed for testing the product.
Home Page: _https://www.renderosity.com/rr/mod/bcs/autoload-creator/156831/