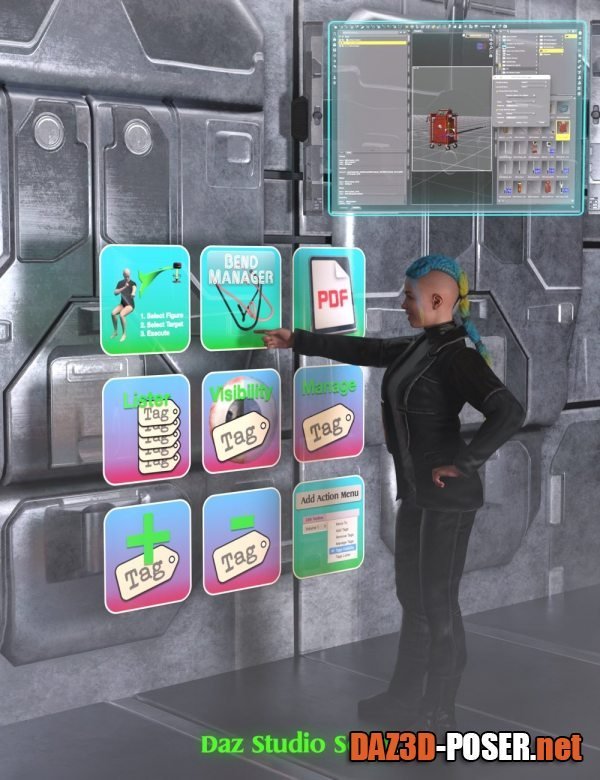 Image: Code 66 Toolbox – Volume 1
Title: Other – Code 66 Toolbox – Volume 1 – download for Daz Studio or Poser
Description:
This toolbox contains several essential tools designed to simplify and enhance your Daz Studio experience. With the C66TB Move To tool, you can quickly and easily move one item in the scene to the position of another item in the scene.

Another fantastic tool in the Code 66 Toolbox is the Tagging System. These tools allow you to add custom tags to your objects, making it easy to categorize and organize your scene. The Tagging System also makes it possible to hide, show, or select objects in the viewport based on the tags. This makes it easier to focus on specific parts of your scene and helps to improve your overall workflow.

The C66TB Bend Manager will help both users and PAs to quickly add multiple ERC sliders to rigged things like ropes or pipes, making it much easier to pose.

The C66 Toolbox Menu will assure you to that your tools are never more than a mouse click away.
Home Page: _https://www.daz3d.com/code-66-toolbox--volume-1