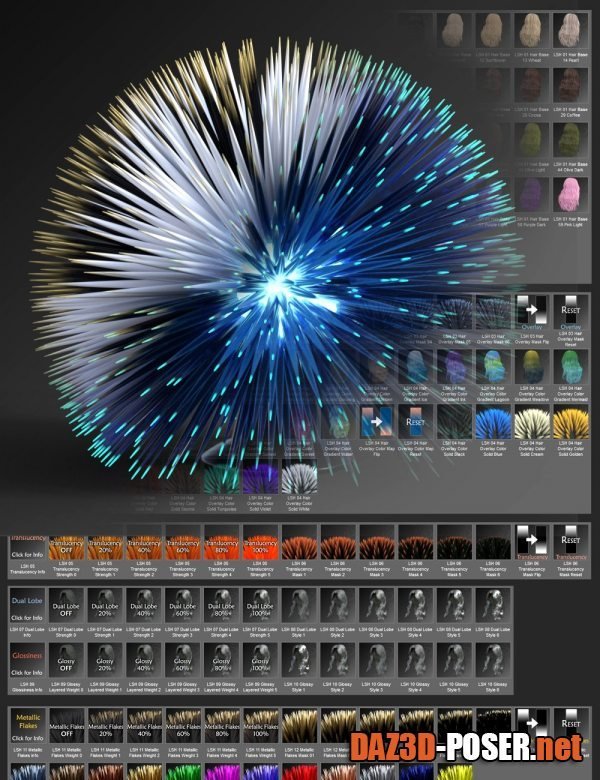 Image: Layered Strand-Based Hair Shader and Merchant Resource
Title: Other – Layered Strand-Based Hair Shader and Merchant Resource – download for Daz Studio or Poser
Description:
This shader allows you to choose for every component whether you want to use the Surface UVs or the Fiber UVs. This way you can make the hair or fur take the textures of the surface it's growing on, and at the same time, you can add overlay masks that use the Fiber UVs to create special effects on tips or roots only.

For the Overlay color, you can choose a variety of blending modes so you can darken, brighten, or totally change the base color, and control the effect through a mask.

Now you can create hair and fur made of glass, glowing hair tips, metallic fur, and many, many other material combinations that were not possible before.

The shader also features options to create Translucency color, Glossy color, and Refraction color automatically, based on the color data from base color and overlay, with options for brightness and saturation. This means you'll need a smaller number of maps while still having control over the effect you want.
Home Page: _https://www.daz3d.com/layered-strand-based-hair-shader-and-merchant-resource