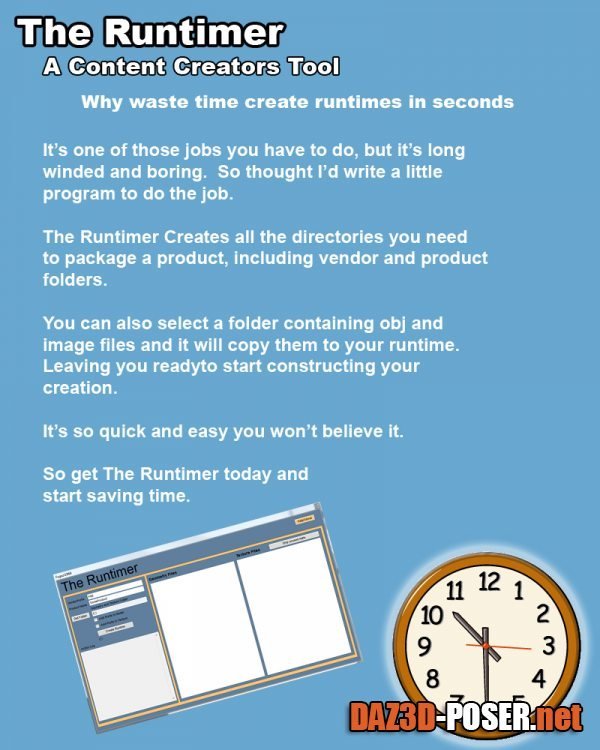 Image: The Runtimer
Title: Other – The Runtimer – download for Daz Studio or Poser
Description:
The Runtimer will create a runtime directory structure based on your Vendor Prefix and Product name. Creating all the standard library folders with a Vendor and Product folder.

It also copies your models and textures into the correct folders, with your vendor prefix (optional).

Once you are finished you'll be ready to start putting your new project together in
Poser.

1. Enter your Vendor Prefix

2. Enter your Product Name

3. Click the Get Folder button and browse to the folder that contains
your models and texture images (it will also gather models and images from all subfolders)

4. To add your vendor perfix to the models and images select the
appropriate checkboxes

5. Deselect any models/images that you don't want to copy to your runtime

6. Click on the Create Runtime button and select a directory to create your new runtime in

That's it you're done, takes no time at all.
Home Page: _https://www.renderosity.com/mod/bcs/index.php?ViewProduct=101497