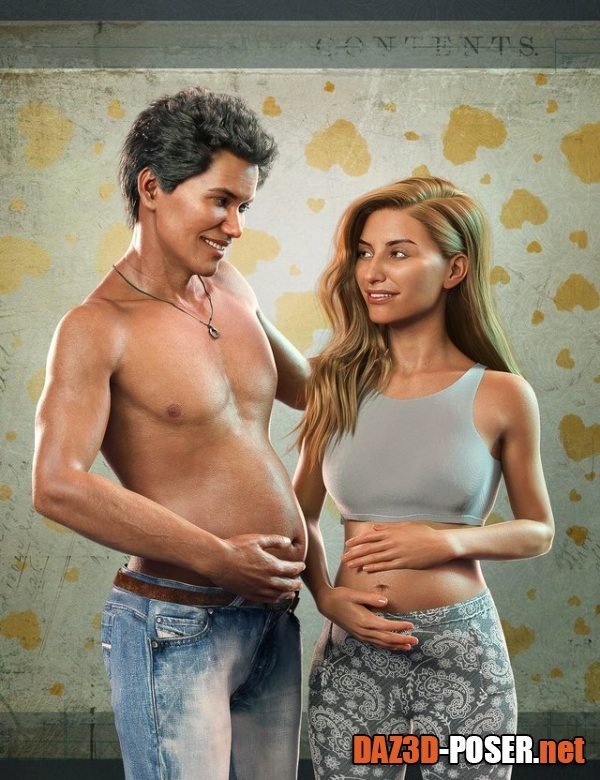 Image: Signs of Pregnancy for Genesis 8
Title: Other – Signs of Pregnancy for Genesis 8 – download for Daz Studio or Poser
Home Page: _https://www.daz3d.com/signs-of-pregnancy-for-genesis-8
Description:
Signs of Pregnancy is a collection of morphs and LIE scars for Genesis 8 Males (to represent Transgender characters) and Females to showcase signs of pregnancy. For each generation, the pack includes four different belly morph dials, 1 bellybutton dial, and 1 breast dial. In addition, we've set up 10 Shaping Presets to quickly access the morphs.

Because signs of pregnancy also extend beyond being pregnant, we have included two types of C-section scars (Classic and Lower Segment). And because we know characters come in all colors, we have included three sets of LIE Iray Material Presets (Light, Midtone, and Dark) to ensure a good blend with the underlying skin. Not only that but have also included an extra preset for each color and type of scar to apply either a Keloid (outward scarring) or Carving (inward scarring) effect to the scar.

In total, you get 12 Morphs, 20 Shaping Presets, 24 LIE Iray Material Presets, 4 Iray Material Presets (utilities), and a handy script to remove the LIE Scar.

Get Signs of Pregnancy for Genesis 8 for all of your expecting Genesis 8 characters today!

Note: These morphs will work better on characters with a softer physique. We recommend using the "Stomach Soften" morph included in the Daz Originals "Genesis 8 Male/Female Body Morphs" in combination with our Belly Morphs.

Download links: