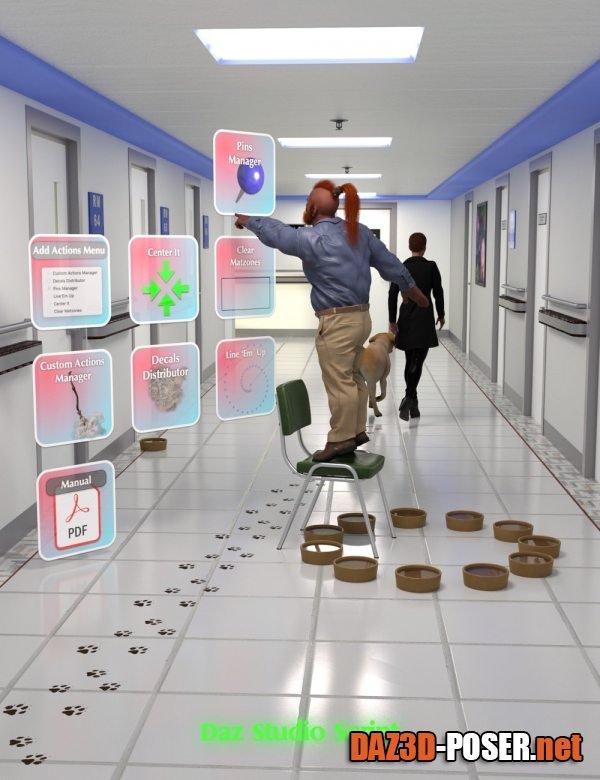 Image: Code 66 Toolbox – Volume 3
Title: Other – Code 66 Toolbox – Volume 3 – download for Daz Studio or Poser
Description:
Code 66 Toolbox -Volume 3 is yet another set of versatile scripts to make your day-to-day work in Daz Studio easier, faster and more fun.

First we have Decals Distributor which is a to replace instances and instance groups with decals to add that extra touch to your renders. The store has several high-quality sets with decals, now you can add them to your scenes with ease.

Next up we have Pins Manager, a tool to easy pin or unpin multiple pins when posing. It comes with support for Genesis 9, Genesis 8.1 Female, Genesis 8.1 Male, Genesis 8 Female, and Genesis 8 Male, in both Basic and Extended modes. But you can with very little effort add support for any posable figure and create your own tailored configurations that matches your posing workflow.

Center It is a tool to quickly move the selected item to the center of the scene.
Home Page: _https://www.daz3d.com/code-66-toolbox--volume-3