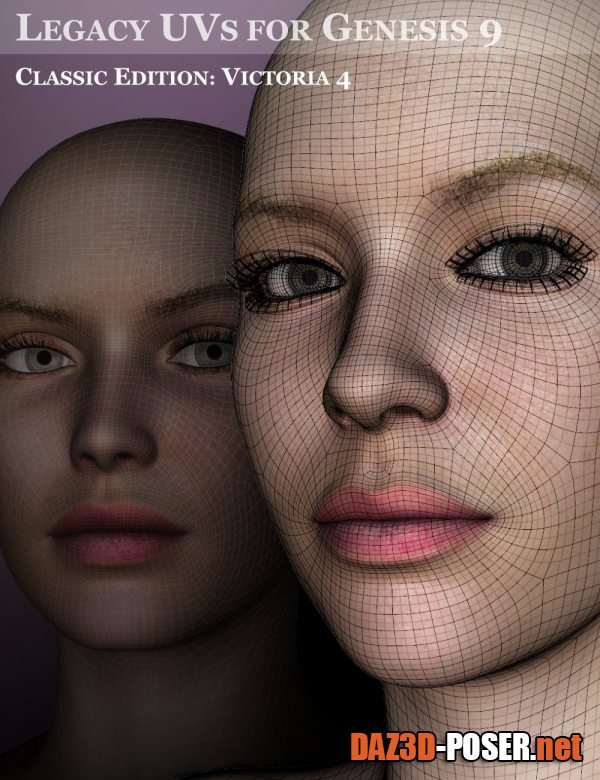 Image: Legacy UVs for Genesis 9: Classic Edition – Victoria 4
Title: Other – Legacy UVs for Genesis 9: Classic Edition – Victoria 4 – download for Daz Studio or Poser
Description:
The texture surfaces for Genesis 9 are divided differently from earlier generations of DAZ figures.

This means that some surfaces cannot use all the corresponding textures of those generations because a surface cannot utilize more than one UV map.

However, if these surfaces are given a second skin in the form of geografts then the geografts can use their own independent UV maps to access the textures.

Legacy UVs for Genesis 9: Classic Edition - Victoria 4 includes all the necessary geografts, attachments, UV maps, and scripts to enable you to use textures from Victoria 4 on Genesis 9.

There is a simple three-stage loading procedure: Preparation, loading materials, and applying the UVs. The preparation stage loads the geografts and creates Legacy Surface Selection Sets for Genesis 9.
Home Page: _https://www.daz3d.com/legacy-uvs-for-genesis-9-classic-edition--victoria-4