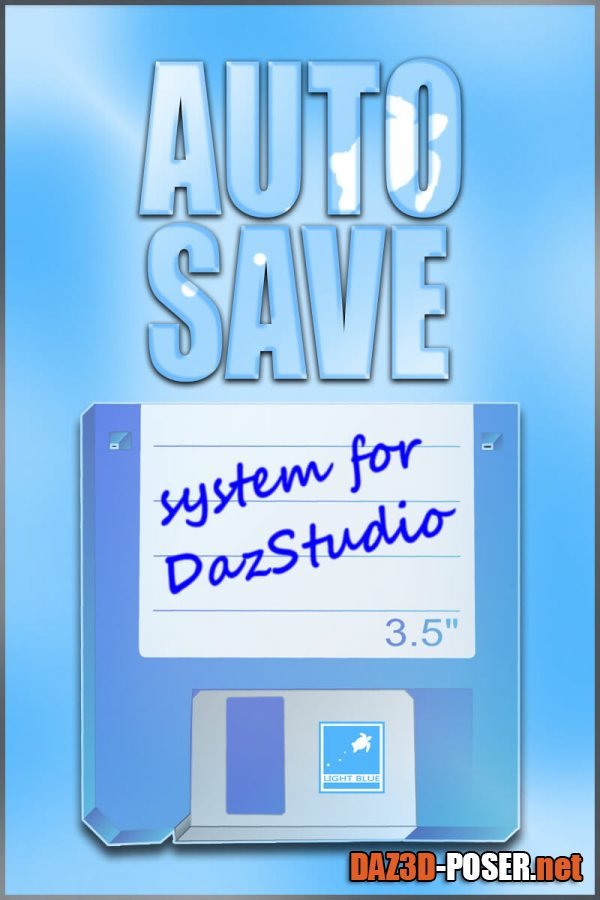 Image: AutoSave
Title: Other – AutoSave – download for Daz Studio or Poser
Description:
"AutoSave" is a tool for DazStudio, which provides an automatic saving on demand.
This tool allows you to start automatic saving when you like, set the time interval that suits your needs, select the directory in which you want to save the scenes you are working on, and choose the name for your saved files.
Additionally, if active, AutoSave will ask you if you'd like to save the scene before each rendering to make sure that your work is not lost if something goes wrong during the rendering time.
This tool gives you two options for saving, "Overwrite" and "Save new", the first option will save one file and overwrite it in a given time interval, and the second option will save a new file every time.
AutoSave will stop in case you close the DazStudio application, it will ask you if you'd like to stop saving when you try to load a new scene,
and this product also contains a "Stop AutoSave" script that will stop the saving session in one click whenever you like.
This tool is designed for all DazStudio users, it's very simple and easy to use, even if you don't have too much experience.
Home Page: _https://www.renderhub.com/lightblue/autosave