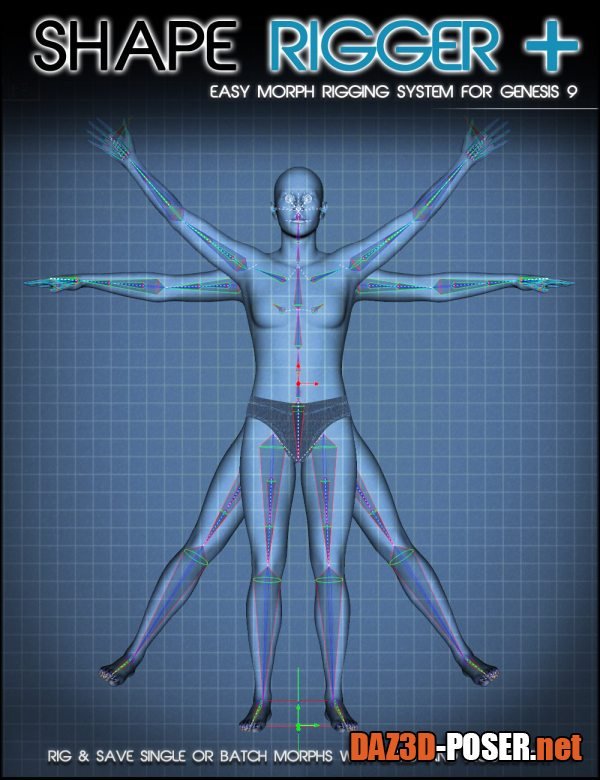 Image: Shape Rigger Plus Genesis 9 Edition
Title: Other – Shape Rigger Plus Genesis 9 Edition – download for Daz Studio or Poser
Description:
Rigging is very important. It ensures that all figure bending and expressions work correctly on a specific morph or shape. This only happens if the figure's bones are correctly rigged and aligned.

Rigging can also be a tedious task when only doing partial areas of the figure, and matching up the correct influencing face groups to those selected bones, or if you are trying to rig multiple morphs at once, which can only be saved one at a time.

This is where Shape Rigger Plus comes in. It is designed to rig your morphs accurately with speed and ease. Be it just one morph or an entire batch, Shape Rigger Plus will do it all for you with one click.
Home Page: _https://www.daz3d.com/shape-rigger-plus-genesis-9-edition