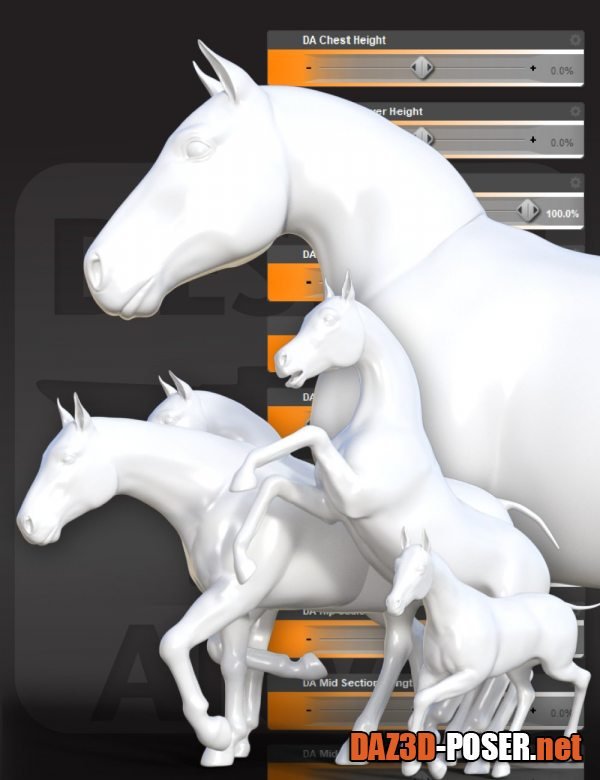 Image: DA Ultimate Morph Pack for Daz Horse 3
Title: Other – DA Ultimate Morph Pack for Daz Horse 3 – download for Daz Studio or Poser
Description:
Introducing the DA Ultimate Morph pack for Horse 3 that celebrates the awe-inspiring beauty and power of horses.

This set contains over 100 unique morphs for altering the look of Daz Horse 3 and creating the Horse shape that suits any render. Included are HD morphs for key areas such as the eyes, chest, and hind quarters. Each morph was carefully sculpted from real-life references to add a high level of detail.

So why wait? Add this morph collection to your runtime today and unlock the power and versatility of Daz Horse 3!

Home Page: _https://www.daz3d.com/da-ultimate-morph-pack-for-daz-horse-3