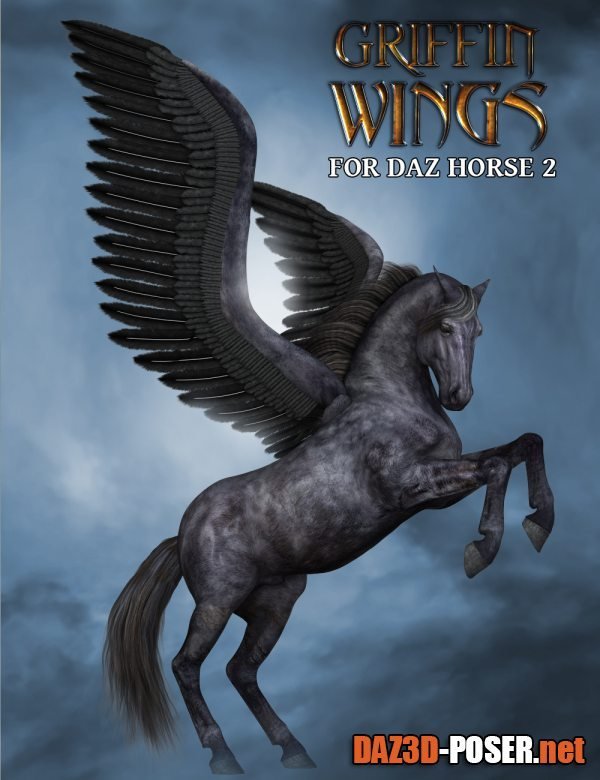 Image: Griffin Wings for DAZ Horse 2
Title: Other – Griffin Wings for DAZ Horse 2 – download for Daz Studio or Poser
Home Page: _https://www.daz3d.com/griffin-wings-for-daz-horse-2
Description:
Griffin Wings for the DAZ Horse 2 is an adaptation of the 'Griffin Wings' made specifically for DAZ Horse. This is a conforming wings prop set with all of the dials of the 'Griffin Wings'.

Included are 11 different materials that match all the different horse material presets. It also has a host of dials to make it easy to create your own movies. As for posing the wings, there are plenty of dials including separate dials for left and right wings. This is a great addition to any fantasy or Sci-Fi library. Finally, you can create your own Pegasus with ease.

Please note: this is a DAZ Studio 4.5 asset only, it can not be used in Poser due to being a conforming prop.

Download links: