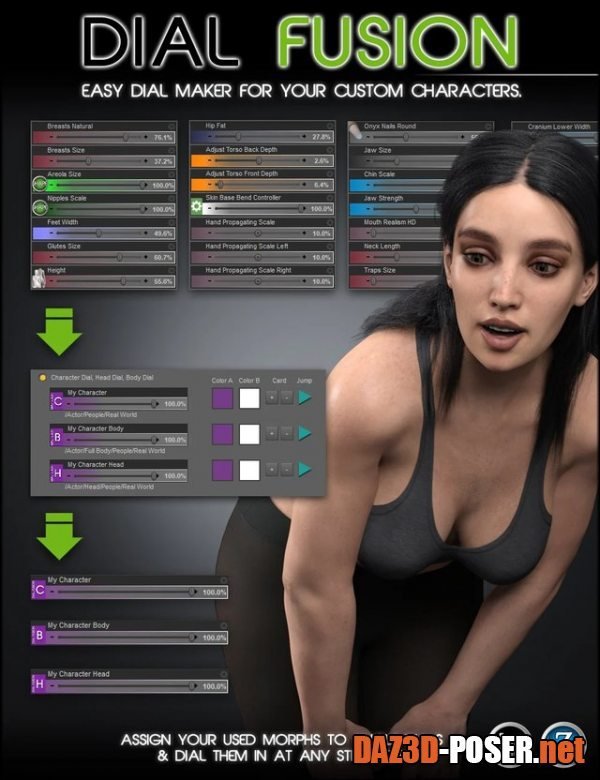 Image: Dial Fusion for Genesis 2 to 8.1
Title: Other – Dial Fusion for Genesis 2 to 8.1 – download for Daz Studio or Poser
Home Page: _https://www.daz3d.com/dial-fusion-for-genesis-2-to-81
Description:
Dial Fusion for Genesis 2 to 8.1 is a powerful script that enables you to create your own character dials with ease. You can even create expression dials too.

Benefits of Dials:

A character shape preset is a once-off result, the same as a character scene subset. Dial Fusion will easily turn those into dials. Instead of loading in different shape presets to swap out characters in your scene, you can create a library of dials. You can also blend them together. Dial Fusion also remembers the figure's scale, which a shape preset doesn't.
The other issue with shape presets is that it only captures what was used on your figure at the current time of creation, meaning it will not register any new morphs loaded in after. This means if you use a shape preset, you have to reset the figure shape beforehand if any new content was used on the figure or the results will overlap.
Download links: