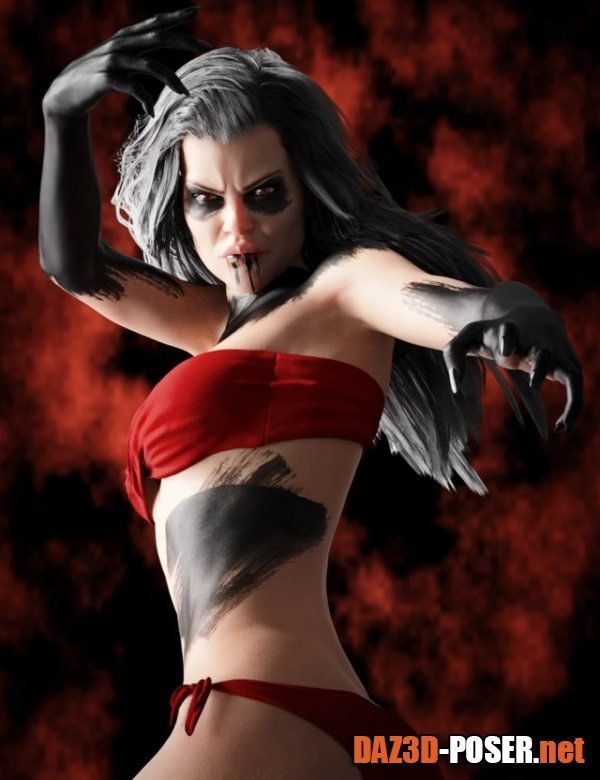 Image: Devilish Makeup for Genesis 8 and 8.1
Title: Other – Devilish Makeup for Genesis 8 and 8.1 – download for Daz Studio or Poser
Home Page: _https://www.daz3d.com/devilish-makeup-for-genesis-8-and-81
Description:
Convert your character to a devil! Devilish Makeup for Genesis 8 and 8.1 gives you the ability using the Daz Studio Layered Image Editor (L.I.E.) to customize your devilish makeup texture creations to your particular scene.

This set includes facial and body paints for both Genesis 8 and Genesis 8.1 figures.

Devilish Makeup is a collection of painted makeup overlays that work with your favorite Genesis 8/8.1 Male and Genesis 8/8.1 Female Character textures.

WithDevilish Makeup for Genesis 8 and 8.1, you have double-lick solutions (layered image presets).

Note: This L.I.E. Set was created using the Genesis 8 Base Male/Female UV Set but can be easily adjusted as needed to work with any of the Genesis 8 Male/Female UV Sets. They are compatible to use for Genesis 8.1 figures.
Download links: