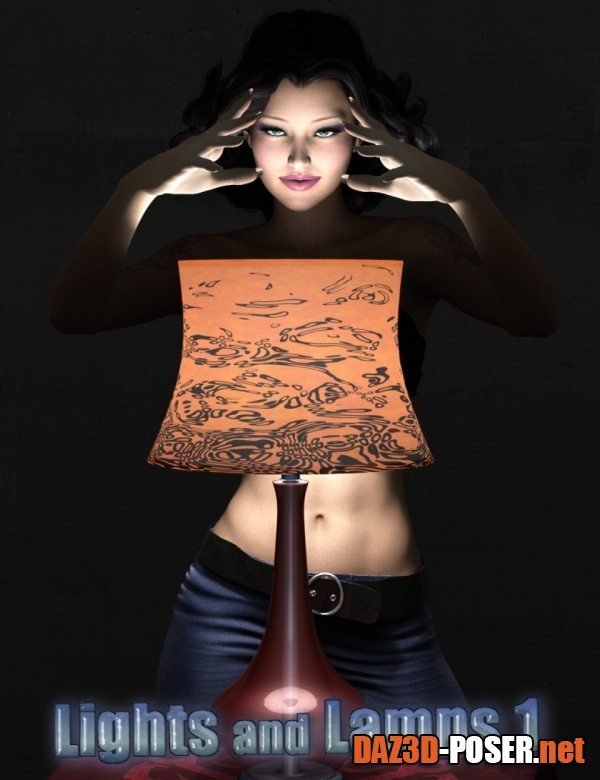 Image: InaneGlory's Lights and Lamps 1 - Table Lamps
Title: Other – InaneGlory's Lights and Lamps 1 - Table Lamps – download for Daz Studio or Poser
Home Page: _https://www.daz3d.com/inaneglory-s-lights-and-lamps-1-table-lamps
Description:
Add a decorative touch to your scenes while also casting realistic lighting in your renders. InaneGlory's Lights and Lamps 1 - Table Lamps is the 1st in a series of products based on the idea of bringing you both realistic looking and realistic working lighting solutions.Each model is designed to look and light your scene beautifully while rendering quickly and maintaining that touch of realism.

Lights and Lamps 1 includes 13 unique lamp designs, ranging from tiny to large. Each lamp includes morphs to control the size, shape and position of the lamp shade. Also included is a separate Power Cord figure to add to the illusion of realism, 42 universal Shader Presets and 31 Lamp Shade Materials.

Lights and Lamps is designed around the idea of bringing real world lighting to your scenes. To help bring you that realism each of these lamps has been modeled around a standard A19 light bulb and each of the light presets is based on recreating real world lighting (100, 75, 40 watt light bulbs).
Download links: