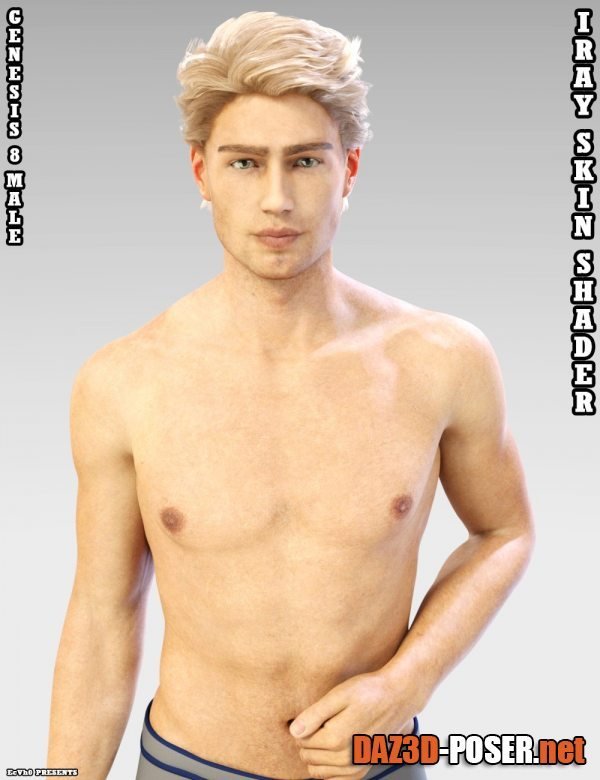 Image: EcVh0 Iray Skin Shader for Genesis 8 Male(s)
Title: Other – EcVh0 Iray Skin Shader for Genesis 8 Male(s) – download for Daz Studio or Poser
Home Page: _https://www.daz3d.com/ecvh0-iray-skin-shader-for-genesis-8-male-s
Description:
With the new release of the new Iray engine, and the new Genesis 8 Male figures, EcVh0 has returned for another stunning product!

Introducing EcVh0 Iray Skin Shader for Genesis 8 Male(s)!

Better than ever before, thanks to the upgraded render engine, these shaders achieve the greatest and the most realistic effect on ANY Genesis 8 Male(s) character's skin!

One click

Without having to know anything in depth on rendering skins
Without having to look for appropriate light sets
Without having to face the light source
Without having to look for presets for your skin to suit the light condition
Without having to do tons of post-editing

Your character will no longer be flat under any light conditions from single light source to sun-sky environment to HDRI maps and more!
Download links: