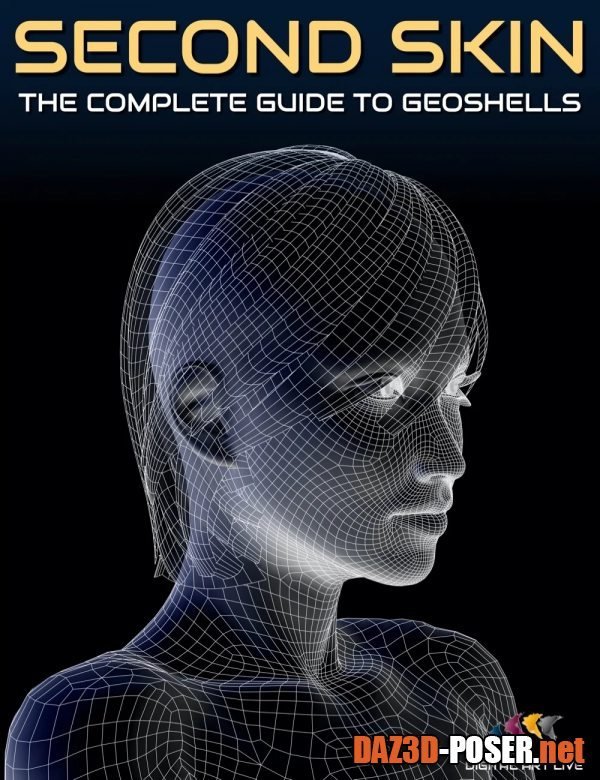 Image: Second Skin : The Complete Guide to Geoshells
Title: Other – Second Skin : The Complete Guide to Geoshells – download for Daz Studio or Poser
Home Page: _https://www.daz3d.com/second-skin--the-complete-guide-to-geoshells
Description:
The Geoshells feature in DAZ Studio creates a second skin – a thin layer over the entire character mesh, a perfect duplication of the figure's geometry, which provides some valuable benefits for character artwork, such as skin art or providing clothing texturing options, or even creating second skin clothing. Another benefit is that morphs and weight maps will follow perfectly on a geoshell, avoiding those dreaded poke-throughs!

This tutorial looks at Geoshells in detail, in what they are, where they might be used as well as how to create and make the most of them.

Included is a PDF guide on using Geoshells for makeup / glitter and a handy add-on shader and guide for making dirt or grunge layers on the skin.

Four expert artists show how Geoshells have transformed their artwork and products by multiplying artistic options and making their workflow easier.