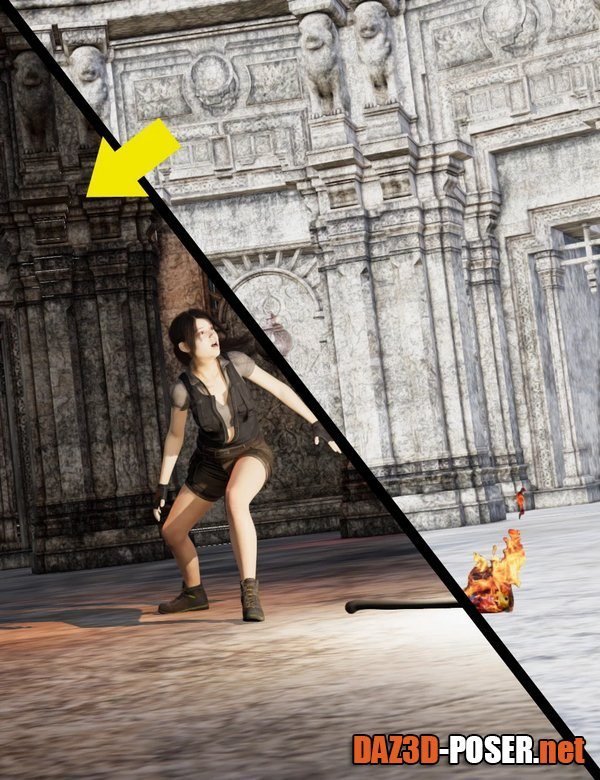 Image: RSSY 3Delight And Iray To Filament
Title: Other – RSSY 3Delight And Iray To Filament – download for Daz Studio or Poser
Home Page: _https://www.daz3d.com/rssy-3delight-and-iray-to-filament
Description:
The RSSY 3DL and Iray to Filament script is an incredibly quick way to prepare your scenes for the new, blazingly fast, Filament renderer in Daz Studio.

The new Filament renderer is a fantastic addition to Daz Studio. However, old scenes designed for 3DL and Iray can be difficult to render Filament, with lighting issues (either washed out or dim because of missing emissive lights), or with various materials difficulties. The RSSY 3DL and Iray to Filament script sifts through your scene and prepares it quickly for Filament.

Take your productivity to the next level with the Filament Renderer – and use the RSSY 3DL and Iray to Filament script to get you started. The RSSY 3DL and Iray to Filament script will convert your scene in seconds!

Convert 3DL and Iray Materials to make them look better in Filament
Update Environment settings to keep your scene from being washed out
Restore directional shadows by adding a Shadowcaster Light and lengthening Spot Light rays
Add "Flame" Lights – i.e., add Point Lights to replace emissive flame materials so that candles, flames, and fires will cast light and shadows (this can even work to update old 3DL scenes to Iray!)
Replace Ghost Lights* with Point Lights
Update settings for Point Lights and Spot Lights to render better in Filament, such as converting light temperature (which Filament ignores) to its color approximation in the light color (which Filament renders)
See your changes in real-time depending on the complexity of the scene!

*For the purposes of the script, Ghost Lights are objects with one emissive material that has a Cutout Opacity less than 0.0005.
Download links: